Health care hospitals: Taking Shot
Investors fail to check in despite promising prognosis
Monday, November 3, 2014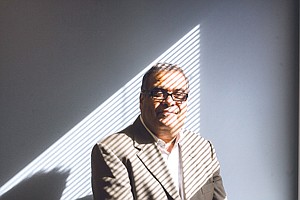 The white-hot L.A. tech scene is chock-full of seed-stage funds battling with each other to throw money at mobile apps and software companies. But the region's health care startups still have a tough time finding their early champions.
A combination of high initial costs and investors who don't fully understand a complex industry often stands between nascent health care startups and the funding they need to grow. The money generally follows once someone breaks the ice with the first big check, but plenty of companies run out of gas before they can get there.
"You're in Death Valley once you start a company until you find your first institutional investors," said Ahmed Enany, president of the Southern California Biomedical Council, a trade association supporting the local health care industry. "There's a drought at the emerging startups and first stage."
Marc Feldman, managing partner at the Korea-Israel Life Science Fund in West Los Angeles and a veteran health care investor and entrepreneur, said many potential funders, who tend to come from finance backgrounds, simply don't know enough about the space to feel comfortable making early investments. And a lot of them see health care startups as a decadelong arrangement that they simply don't have time to see through.
"The knowledge base of the investors is limited because many of them are not comfortable with the science," he said. "It's important to know that life science is not drugs only, and that's where people get confused."
No to drugs
A drug can cost well over $1 billion to develop and can take more than 10 years from the start of the process until clinical trials are completed and it can start generating revenue.
A lot of investment funds operate on a much shorter time line, making early stage drug companies a poor fit. But Feldman said many investors don't realize they don't need to go along for the whole ride. They can get in and out of drug companies at different stages of the business cycle.
"Most people will not take the drug all the way 10 to 12 years through trials," he said. "Big pharma companies are abandoning basic research, which has essentially been outsourced to the startup community. These things tend to be flipped, licensed out – if promising – to drug development companies."
But plenty of other health care startups have a much shorter path to revenue. Medical devices can come to market in as little as three to five years, and animal health also has a fairly quick time line to liquidity. Feldman said these are two sensible areas early stage investors have overlooked. He also mentioned health care technology as a prime candidate for L.A. investors, particularly given their affinity for consumer tech and software-as-a-service companies.
For reprint and licensing requests for this article, CLICK HERE.
Prev Next