Pogoseat Jumps with $2.3 Million Seed
Monday, July 28, 2014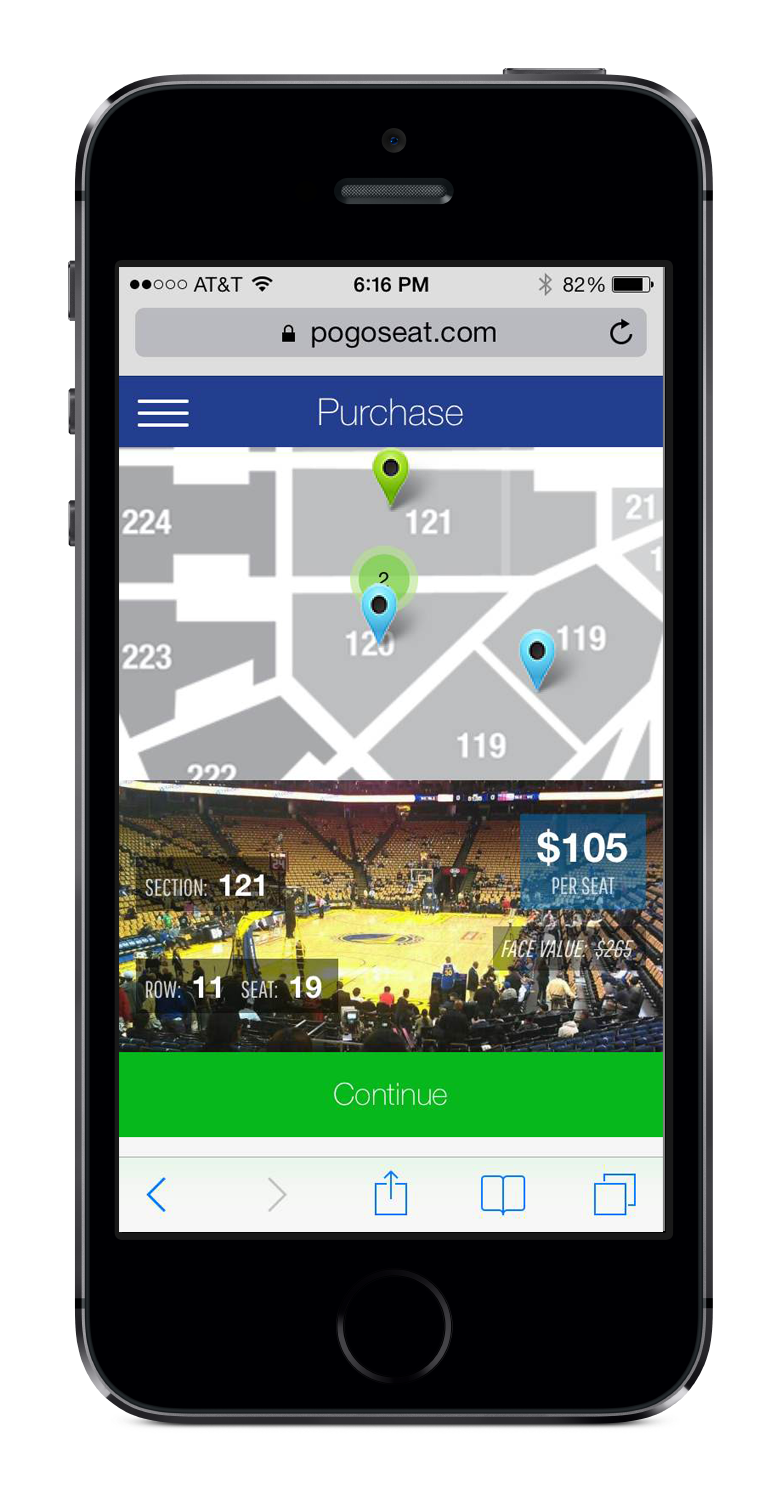 Pogoseat, an app that lets users upgrade their seats during sporting events, has raised $2.3 million in seed funding.
Abel Cuskelly, who co-founded the startup with Evan Owens in 2012, said the funding, from more than a dozen investors, will be used to expand its customer base. The Venice company, whose dynamic pricing algorithms are already employed by the Anaheim Ducks, Sacramento Kings and San Francisco Giants, plans to move into the concert and music space later this year.
Pogoseat allows sports fans to upgrade their seats in real time during an event, whether because it's raining or they just want a better view. Sports teams collect revenue off unsold or unused seats and offer other in-house purchases that can enhance the game experience. Buyable perks – from skipping entrance lines to appearing on the Jumbotron or meeting a coach after a game – can range from $20 to $60.
The startup has seen what instant gratification can do for consumer spending. Cuskelly said attendees on average spent up to 50 percent more on upgrades than what they paid for their original ticket.
"What's exciting is this not only gives fans sort of the power to customize their own game experience in real time, but it also lets teams make sure their customers and fans have the opportunity to maximize their experience in the moment," Cuskelly said.
Staff reporter Melissah Yang can be reached at MYang@labusinessjournal.com. Follow her on Twitter @MelissahYang for the latest in L.A. tech news.
For reprint and licensing requests for this article, CLICK HERE.