Ratkovich Adds Downtown Retail Tenants
Wednesday, December 17, 2014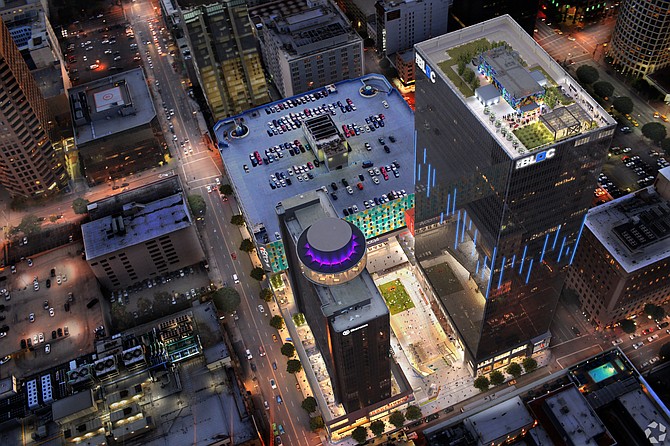 Downtown L.A. developer Ratkovich Co. last week announced that two retail tenants have signed leases for the Bloc, a mixed-use redevelopment of the mall at 700 S. Flower St., and a third committed to staying put.
San Francisco men's retailer Wingtip, which sells clothing, leather goods, cigars, single malt Scotches, fly-fishing gear and bar ware, leased about 22,000 square feet. The space includes a members-only social club Wingtip plans to operate on the upper levels of the project's 33-story office tower. The club, which will be open to both men and women, is expected to feature a private bar, space for themed events, meeting rooms, wine storage and smoking rooms.
A second as-yet unnamed retail concept, a gallerylike collaboration between downtown L.A design firms CNTRLgroup and Otto Design Group Inc., has leased 10,000 square feet.
In addition, Macy's Inc. committed to keep 250,000 square feet in the Bloc project, which the company said it will upgrade to a flagship store.
Lease terms for each retailer were not disclosed.
For reprint and licensing requests for this article, CLICK HERE.