Serviz Fixes on $12.5 Million
Tuesday, December 16, 2014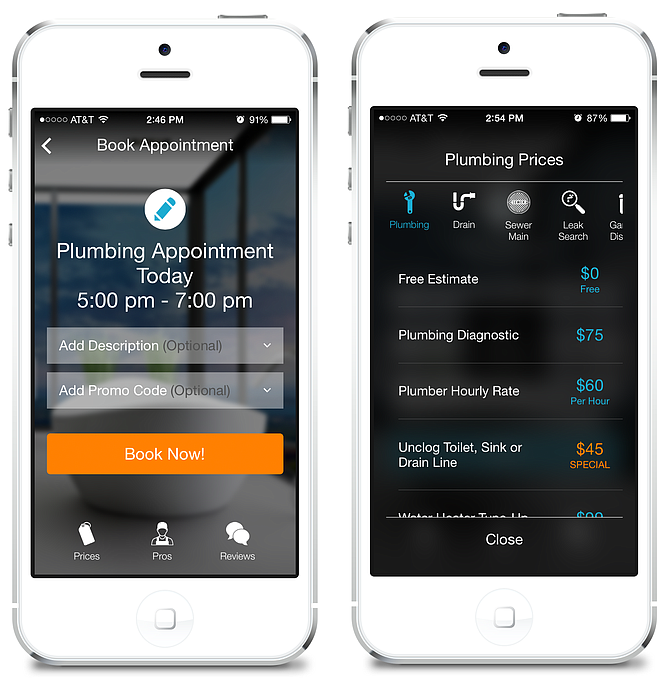 These days, you can request anything with the push of a button. And Serviz, an on-demand home service startup, is showing just how much investors are willing to back this new business model.
The Sherman Oaks startup just closed a $12.5 million Series B round, bringing its total funding to date to $20 million.
Serviz gives mobile and Web users an easy way to link up with vetted local home repair businesses. Homeowners can request same-day help with handyman services, plumbing, carpet cleaning, appliance repair and electrical work. Prices range from $45 to $60 an hour. Now, Serviz wants to expand its services to 20 types of home repairs such as house painting and garage door installations.
Another priority for Serviz is to aggressively get into 20 markets within the next two years, opening small staffed offices in each city. The startup launched in October for Angelenos and relied on a network of small- and mid-sized businesses in the greater Los Angeles region to sign up as partners. Serviz quickly expanded into Orange County, and another California market will soon be added (at the time of Serviz's launch, San Diego was mentioned as an option).
Chief Executive Zorik Gordon declined to share revenue numbers, but he said Serviz has seen 50 percent revenue growth month over month since launch.
"If you look at things like Uber," Gordon said, "when these models take hold, they can become a very large business very, very quickly so we think we've got a huge opportunity in front of us."
The round was led by PointGuard Ventures with participation from existing investors Andy Sheehan of Sutter Hill Ventures, Jeff Stibel of Stibel Investments and Serviz founders Gordon and Michael Kline.
Staff reporter Melissah Yang can be reached at MYang@labusinessjournal.com. Follow her on Twitter @MelissahYang for the latest in L.A. tech news.
For reprint and licensing requests for this article, CLICK HERE.