Lindsay Lohan Reveals 'The Price of Fame'
Friday, December 12, 2014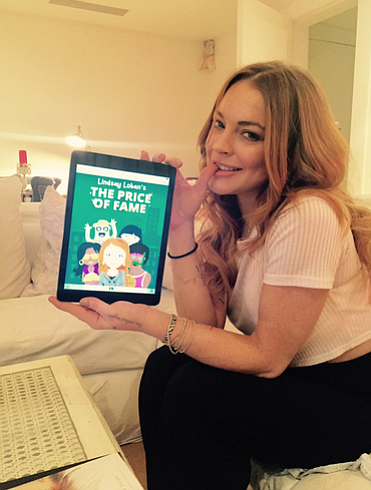 Lindsay Lohan is trying to keep up with at least one Kardashian.
The actress has unveiled "The Price of Fame," a mobile game designed to be a parody of celebrity culture and paparazzi. Users outfit their avatars by purchasing clothes, accessories, toys and pets.
"The game captures a great part of culture and our current media society," Lohan said in a statement.
The iOS and Android app was created by Space Inch, which entered a strategic partnership with Culver City game developer Scopely in June. Scopely acquired Space Inch's title "Disco Bees" and agreed to help the Los Angeles studio better monetize its other properties. The two companies said they would continue to collaborate on future games.
Lohan's new project sounds awfully similar to Kim Kardashian's wildly successful mobile game, which has users schmooze their way to the A-list by attending parties, working campaigns and buying clothes.
"Kim Kardashian: Hollywood," released in June by San Francisco game studio Glu Mobile Inc., quickly became an Internet obsession, with many users admitting having spent hundreds of hours – and dollars – to rise in the game's ranks. The game is free to play, but in-app purchases for special currencies greatly enhance the user's experience.
Glu said in November that the reality star's app generated revenue of $43 million in the first quarter.
Staff reporter Melissah Yang can be reached at MYang@labusinessjournal.com. Follow her on Twitter @MelissahYang for the latest in L.A. tech news.
For reprint and licensing requests for this article, CLICK HERE.