L.A. Tech Views New Rule as Cool
INVESTMENT: Solicitation change could jolt startup scene.
Monday, September 30, 2013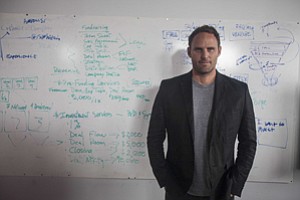 It's that section of the new rule that has some investors alarmed.
Michael Green, president of the L.A. chapter of Tech Coast Angels, said the rule adds an extra layer of hassle for investors.
The new rule, he said, "now requires me to send (companies) my personal tax returns to verify that I'm accredited. That's problematic. Imagine if every time you bought a stock you had to send the CEO your tax returns."
The SEC has lifted the ban on general solicitation under a mandate from Congress as part of last year's Jumpstart Our Business Startups Act, or Jobs Act.
Broadly, the Jobs Act was meant to give startups and small businesses access to cost-effective capital. The particulars of the act required the SEC to make a number of changes, including implement rules that lift the general solicitation ban, which went into effect last week, and lower the barrier to becoming an accredited investor, which is expected to go into effect next year.
Lance Kimmel, managing partner at Brentwood's SEC Law Firm, said the longstanding ban on general solicitation was meant to safeguard companies and individuals from bad deals. With that ban being lifted, the SEC needed to put in place new protections, which is why verification has become more complex.
"The reason the SEC changed verification kind of makes sense," he said. "If you don't know the investors and you found them through general solicitation, it's not going to be enough for them to check a box. How do you know they're not lying?"
Angel investment groups such as Green's TCA said the issue is not so much the paperwork but that investors now have to change the practices they've had for years.
Many angel syndicates attend startup demo days or host their own pitch sessions to find deals. Under the new SEC rule, those events could be considered general solicitation, Green said. That means angels uncomfortable disclosing their financial information might not attend or invest in the companies that present at those events.
Many in the technology community speculate that angel syndicates are worried about becoming less relevant as more investors flood the market. But Green said that's not the case.
"We're not complaining because we're dying to make money angel investing," he said. "But if angel investing dried up, it would be very bad for companies because fewer companies would get funded and there would be fewer jobs."
For reprint and licensing requests for this article, CLICK HERE.