Snapchat Moves Venice HQ
Thursday, October 31, 2013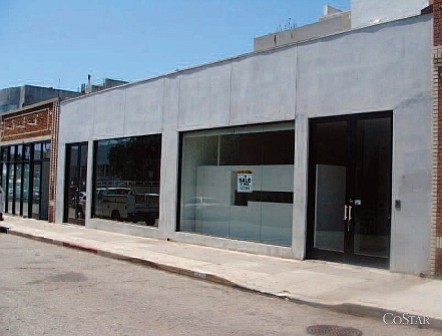 Fresh from raising a large round of financing this summer, messaging startup Snapchat has expanded into larger digs.
The company signed a lease in June for 6,000 square feet at 63 Market St. in Venice and has moved some if its staff to the site, a block from the beach. Snapchat moved to Venice earlier this year when it took over an office off the Venice boardwalk known as the "Blu House."
Ted Folkert, the broker who represents the landlord of the 2,600-square-foot house at 523 Ocean Front Walk, said Snapchat had leased the space through March, but has already outgrown it.
A Snapchat spokeswoman confirmed that the company has opened a new office just a half mile down the beach.
"We were at capacity at the beach house," Mary Ritti said. "But we are committed to staying in Venice."
Snapchat's office expansion comes amid reports that the company is raising up to $200 million from Chinese Internet giant Tencent and other investors. The funding round would value the company at up to $4 billion.
If the deal goes through, Snapchat will have raised more than $250 million in less than six months.
That could mean the company will look to continue to expand its footprint in Venice. And it appears it might already have some additional space.
David Thind, a broker with Coldwell Banker, confirmed to the Business Journal that he represented the owners of three buildings leased to Snapchat, but would not disclose the location of the properties due to a confidentiality agreement.
A newsletter produced by Thind indicated that Snapchat has leased 9,000 square feet in the area, meaning that the company has leased more space in addition to the Market Street building.
Ritti would not disclose the location of Snapchat's additional office space.
For reprint and licensing requests for this article, CLICK HERE.