Grocery App Launches From Savings.com
Tuesday, October 15, 2013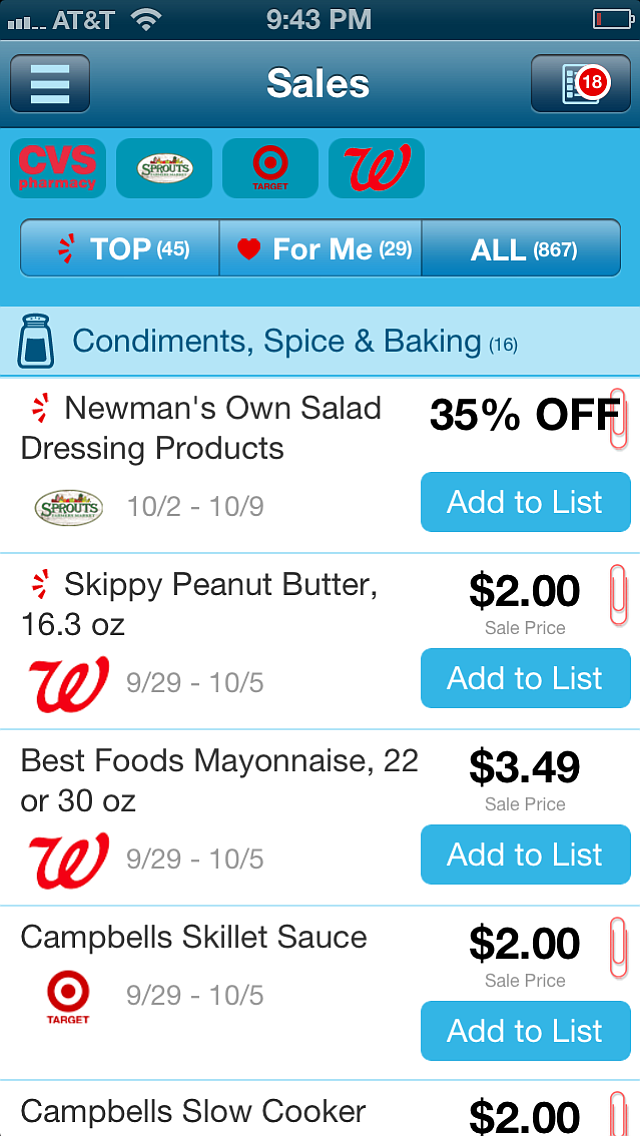 Savings.com of Santa Monica is harnessing the power of coupon clippers across the country with the launch of grocery savings app Favado.
The app compiles discount and sales information from more than 65,000 local grocery and drug stores. Someone shopping for dinner, for example, can use Favado to compare prices at multiple stores, read about the best deals in the area and create shopping lists to keep tabs on items as they go on sale.
In the age of algorithms and big data, it's easy to assume that Favado is getting its information through high-tech means. But it turns out the app is actually sourcing its data in a more traditional way.
Favado is currently working with more than 80 people who pick up the circulars from their area and update the app's database with the latest discount information. Many of these people are bloggers who post about local grocery deals and earn money by attaching coupons that generate affiliate fees when those coupons are printed out.
Chris Tyler, Favado's general manager, said the process often takes hours. So in exchange for sales information at one local store, Favado has agreed to give the bloggers access to discounts at 20 other local stores that they can then publish to their websites.

The company is also paying bloggers a portion of the revenue from the affiliate fees that generates when someone uses a coupon from Favado.
"They used to do a lot of work to physically publish this information as it came out," Tyler said. "Now they do have to enter one list every week, but it's a lower time commitment."
Savings.com launched in 2007 as a database for deals and discounts at e-commerce shops. The company, which was acquired by Cox Target Media last year, posts codes for coupons and makes money off affiliate fees when the coupon is used.
Loren Bendele, Savings.com's president, said many people came to the website looking for local grocery deals even though the site didn't offer them. So the company began to incubate a separate product focused on that space.
The company tested Favado under a different name before launching the current version of the app. Favado, which has information for stores such as Albertsons, Walgreens and Target, operates as a wholly owned subsidiary of Savings.com.
As Favado grows, the company hopes to find additional ways to make money from the free app. Bendele said that could include selling targeted advertising to people based on their shopping preferences or locations.
"We see this as a solution for a very mass audience," he said. "If we can get millions of people using this app over the next few years, then we become instrumental in determining which grocery store someone's going to shop in and which products they're going to buy."
For reprint and licensing requests for this article, CLICK HERE.