Calacanis Launches Co-Working at Inside.com
Tuesday, May 28, 2013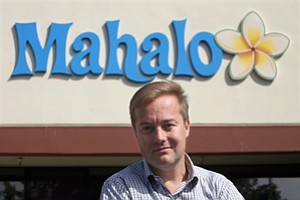 As if Los Angeles didn't already have dozens of refuges around town where cost-cutting techies and creative types can work together in a shared space, entrepreneur Jason Calacanis has created another one.
Calacanis, who runs video startup Inside.com (formerly Mahalo), is renting out extra space at his Culver City office for companies looking for camaraderie.
There are 40 empty seats, which Calacanis said should fit about 10 startups. The fee starts at $50 a month for unfunded companies and tops out at $350 a month for funded companies.
That's not bad considering Santa Monica co-working space Coloft charges up to $500 a month for full-time work spaces.
Calacanis said he's not trying to become a co-working facility or an accelerator – which typically offers communal work space to its portfolio companies. In fact, he said he won't make a profit from the project.
"I offer desks to people who are my friends all the time," he said. "I want to create a buzzy space with cool new companies."
Calacanis views the co-working space as a feeder for the Launch Festival, a startup conference in San Francisco that he hosts each year. Companies that choose to work out of Inside.com will be given entrance to Launch.
He also plans on investing in some of the companies that set up shop in his office. Together with two friends he has established a $600,000 fund to invest in Launch companies.
Calacanis said he has received about a dozen applications to rent space. And he's already got a few friends renting out the empty desks.
Once he's got a full house, he wants to host mixers and mentorship events.
"It's just a space where they get to hang out with me and each other," he said. "It's a way to help entrepreneurs and invest."
For reprint and licensing requests for this article, CLICK HERE.