DreamWorks' AwesomenessTV Acquisition Is Just the Beginning
Wednesday, May 1, 2013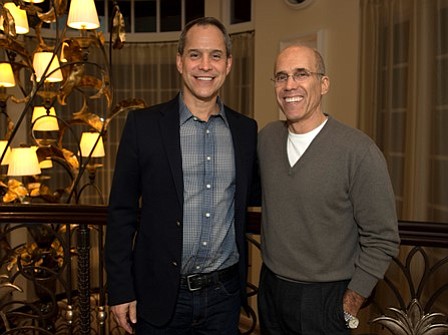 Hollywood's excitement over online video has become palpable in last year. Time Warner Investments led a $36 million round in YouTube network Maker Studios in December and Comcast Corp. is expected to announce an investment in network Fullscreen.


Now DreamWorks Animation has announced that it will acquire YouTube multi-channel network AwesomenessTV.
This is the first of the YouTube networks to get acquired by a Hollywood player. But it's only the beginning, say several YouTube experts.

"It's really the tip of the iceberg," said Ben Smith, founder and chief executive of YouTube analytics platform Blayze Inc. "Hollywood is going to rush into online video and multi-channel networks. We'll see many more of these types of acquisitions in the years to come."
DreamWorks Animation announced Wednesday morning that it will pay $33 million in cash up front for teen-skewed AwesomenessTV. If the L.A. company meets target requirements in the next two years, that payout could balloon to $117 million. The sale should be complete by the end of the month.
As part of the acquisition, AwesomenessTV Chief Executive Brian Robbins will assume an executive role with DreamWorks Animation under Chief Jeffrey Katzenberg to develop a digital channel.
"The acquisition of AwesomenessTV by DreamWorks Animation speaks to Jeffrey's vision for the future of entertainment, the immense appetite for new kinds of storytelling and the power and reach of YouTube," Robbins said in a statement. "The incredible opportunity to take all the resources of this amazing global brand with beloved character franchises and create a dedicated family channel has extraordinary potential – I can't wait to get started."
Robbins was not available to speak to the Business Journal for the story.
AwesomenessTV was founded last year to produce videos for tweens and teens. Its shows include a teen girl talk show, a sports highlight series and a makeover program. The company says it now partners with more than 55,000 YouTube channels, resulting in an aggregate of more than 14 million subscriptions and 800 million video views.
In August the company closed a $3.5 million round of financing led by MK Capital with participation from New World Ventures and Greycroft Partners. The acquisition means a quick exit – and potentially big payout – for the investors.
Mark Terbeek, a board member at AwesomenessTV, said the company didn't need a payout but found the right partner in DreamWorks Animation and Katzenberg.
"Brian and Jeffrey really clicked," said Terbeek, who led MK Capital's investment in AwesomenessTV before moving to Greycroft in March. "The ability to collaborate on that level was really enticing beyond the pure financial deal terms. They're able to translate what Brian was doing with startup scale and do it with DreamWorks scale and IP. It's going to be awesome, no pun intended."
For reprint and licensing requests for this article, CLICK HERE.