Startup Tackles Apartment Hunting
Thursday, March 7, 2013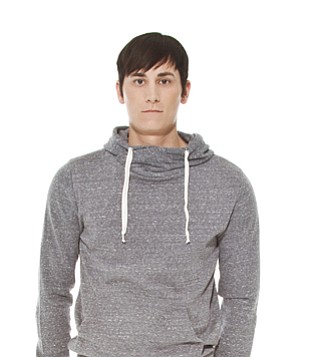 EHarmony veteran Jonathan Eppers got the idea for his new startup when he was searching for an apartment last year. Fed up with driving around or looking on Craigslist, Eppers decided to create an app that would help do the work for him.
What resulted is RadPad, a free iPhone app that renters can use to search for apartments that fit their criteria. People can filter the search results based on location, price, number of bedrooms and bathrooms and pet policy.
RadPad also uses location technology, so someone driving around a neighborhood looking for apartments can use the app to see what is available in that area. People who like an apartment can then contact the landlord through the app.
RadPad launched in October and had 10,000 downloads in its first three months. Now the five-person company is working with Venice startup accelerator Amplify as it builds out its database of apartment listings.
The rental market is fragmented: There are thousands of landlords in the city who own only a handful of properties. One of RadPad's early challenges has been getting large property management companies and mom and pop landlords to list their properties on the app.
More established players in the space, including Craigslist and Santa Monica's Westside Rentals, have a head start in establishing their listings business.
"We feel that to compete with Craigslist, we had to create an experience that landlords wanted to use," Eppers said. "We want to focus on the landlords."
To do this, RadPad plans on launching a premium rental application service similar to the one Westside Rentals offers. The service will charge landlords a subscription fee if they want to use it, and consumers can pay $20 to process their credit scores and automatically fill out rental applications.
RadPad also plans to make money by charging for other premium services, such as giving customers first look at available apartments that fit their criteria.
The company has raised an undisclosed amount of seed funding on a $2.5 million valuation from investors including Amplify and angels Tom McInerney and Chris Ovitz. But it has put its seed round on hold so it can build up its business first and raise its valuation.
Jeff Solomon, executive director of Amplify, said the company was in a good position.
"They raised a little bit of cash and the original plan was to raise more money right away," Solomon said. "But Jon really wants to prove some of the metrics and then go out and raise more money. Not all companies have the luxury of that strategy."
RadPad plans to roll out a web platform later this month, just in time for the uptick in rental traffic during the busy spring and summer seasons.

For reprint and licensing requests for this article, CLICK HERE.