Bank Sheds Nonperforming Loans as Well as CFO
Monday, March 4, 2013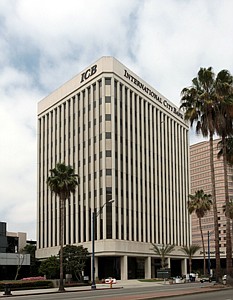 Broadway Federal Bank continued to shore up its balance sheet last month, selling off more than $13 million in nonperforming loans.
Broadway, a savings and loan run by publicly traded Broadway Financial Corp. of Los Angeles, sold about $16 million in loans to two undisclosed buyers. The loans included $11.8 million in nonperforming residential loans and $1.3 million in nonperforming church loans.
As of Dec. 31, nearly 12 percent of Broadway's loans were not current. The bank announced the sales Feb. 21 and said they cleared nearly one-third of the nonperforming loans from its balance sheet. The announcement of the loan sales came two weeks after the bank disclosed it had fired Chief Financial Officer Samuel Sarpong.
Bank officials did not return calls for comment about the loan sales or Sarpong's firing, which was noted in a Securities and Exchange Commission filing.
The bank has been under regulators' scrutiny since 2010 and has been ordered to raise capital and strengthen its loan portfolio.
Chief Executive Wayne-Kent Bradshaw said in a press release that the loan sales help address regulators' concerns.
"These sales represent a substantial reduction in our nonperforming loans, which will significantly reduce the time and resources that we devote to managing and monitoring nonperforming loans," he said. "We believe that these sales represent a major step in addressing regulatory requirements."
The bank hired Brenda Battey, formerly senior controller at El Segundo's Bank of Manhattan, as interim chief financial officer.
Northern Expansion
Downtown L.A.'s Preferred Bank recently opened a branch in San Francisco, its first outside of Southern California.
It's a natural extension for the bank, which caters to the Chinese-American business community and has several branches in the San Gabriel Valley.
"San Francisco and the Bay Area have the second largest Chinese-American population besides the Los Angeles area," said Edward Czajka, the bank's chief financial officer. "A lot of Chinese-American banks have a presence there. We've wanted to be in the market for quite a while."
Preferred Bank announced it would open a San Francisco branch last year. It started recruiting bankers in the region in 2011. Preferred hired Alice Huang, formerly a regional manager in San Francisco for downtown L.A's Far East National Bank, last year.
Czajka said Huang had been developing relationships with clients and potential customers for the better part of a year before the San Francisco branch opened last month. The new branch is in the city's financial district.
Free and Clear
In 2008, Long Beach's International City Bank lost $7.6 million and had millions more in loans go bad. In early 2009, regulators issued an order telling the bank to strengthen its capital ratios, limit its commercial real estate lending and take other steps to improve its balance sheet.
Now, four years later, the bank has stopped losing money and has come out from under the consent order.
Michael Miller, the bank's new chief executive, said it's time to concentrate on growth.
"We were really focused on resolving issues within the loan portfolio and bringing that under control," said Miller, who took over as chief executive in January. "Now we're focusing on maintaining a diversified loan portfolio and starting to grow again."
During the past four years, the bank's assets shrank from $239 million to $140 million, a drop of 42 percent. Miller said the bank, which primarily lends to businesses in the South Bay and Orange County, should post positive numbers for the current quarter.
"The first quarter is going to show we had a pretty decent growth rate for the year, considering the economy we're still under," he said.
The bank reported net income of $1.1 million last year, its first profitable year since 2007, according to figures from the Federal Deposit Insurance Corp.
C-Suite News
Edward Kim has been named chief lending officer of Torrance's Chinatrust Bank U.S.A. He was previously an executive vice president at Cathay Bank in Los Angeles. … Greg Seltzer has been named chief lending officer of Simplicity Bancorp Inc. in Covina. He previously held the same title at a Seattle credit union.
Staff reporter James Rufus Koren can be reached at jrkoren@labusinessjournal.com or (323) 549-5225, ext. 225.
For reprint and licensing requests for this article, CLICK HERE.