Pasadena Entrepreneurs Launch Non-Profit To Promote Innovation
Thursday, June 27, 2013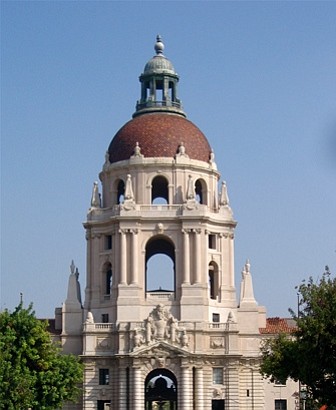 Though Pasadena has a long history as a technology community, it's largely been left out of the conversation about the growing startup activity in Los Angeles.
But several entrepreneurs and tech firms are looking to change that.
Earlier this week they launched Innovate Pasadena, a non-profit that will organize events and provide resources to entrepreneurs.
Andy Wilson, the group's co-chair, said the crux of Innovate Pasadena is to collaborate around the numerous technological inventions coming out of local institutions such as NASA's Jet Propulsion Lab and Caltech.

"Invention doesn't necessarily transfer to innovation," he said. "We want to connect the entrepreneurial world with the research and R&D of the scientific world."
Innovate Pasadena will consult with companies, provide seed funding and connect people through events.
One of the groups that will be involved with Innovate Pasadena is the Design Accelerator, a program that launched on Monday from the Art Center College of Design and Caltech. The program, which will act as an incubator that focuses on combining design with technology, will be housed out of Idealab.
Other participants in Innovate Pasadena include the Pasadena Angels and the city.
Wilson, who runs startup Rexter, said the growth of the Silicon Beach tech community caused him to start thinking about the identity that best defines Pasadena's technology scene.
"L.A. lends itself to not being a single, homogenous geography but a collection of innovative communities," he said. "We're not Silicon Beach. Even if we wanted to be, it would be disingenuous."
For reprint and licensing requests for this article, CLICK HERE.