Billionaire's Bid Fails to Raise Toymaker's Game
MANUFACTURING: Jakks shares fall despite buy-up by Patrick Soon-Shiong.
Monday, July 29, 2013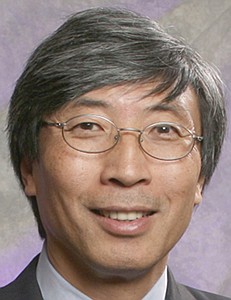 The richest man in Los Angeles went discount shopping last week, snatching up 1.3 million shares of troubled toymaker Jakks Pacific Inc. as the company's stock nosedived to prices not seen since the late 1990s.
Billionaire Dr. Patrick Soon-Shiong now owns 25 percent of the Malibu company, up from 20 percent, increasing his stake after a dismal earnings announcement that sent shares tumbling 40 percent in a single day.
Soon-Shiong spent close to $10 million on the stock last week, but even his investment did not spur other buyers: Jakks shares continued to fall, declining 47 percent to $6.14 for the week ended July 24, making it the biggest loser on the LABJ Stock Index. (See page 58.)
The selloff started after Jakks announced second quarter losses that took investors by surprise. Analysts had expected the company to post meager profits, but Jakks instead revealed weak sales and a quarterly loss of $47 million.
For Soon-Shiong, whose personal net worth is an estimated $8.9 billion, the additional investment may be more a bet on the future of a joint venture between his NantWorks LLC and Jakks than on the toymaker alone.
The joint venture, DreamPlay Toys, aims to develop products that will interact with phones and tablets. The first offerings, a line of Walt Disney Co.-licensed Little Mermaid toys, will go on sale this fall. Soon-Shiong first bought into Jakks last year after the joint venture was announced.
His representatives did not return calls for comment.
Stephen Berman, chief executive of Jakks, said the company's recent weak sales reflect a shift in how children play and that interactive DreamPlay toys should improve the company's fortunes.
"We believe the decline in sales reflects the growth of the digital age, with kids increasingly turning to smart devices for play and entertainment," he said on a conference call following the July 17 earnings announcement.
Other toymakers, including El Segundo's Mattel Inc., have recently posted lackluster sales, too.
But analysts are wary that DreamPlay is the answer. On a conference call after the company's dismal earnings announcement, Sean McGowan, who follows Jakks for New York's Needham & Co. Inc., said some companies that make traditional toys are doing just fine.
He specifically cited Danish firm Lego Group, maker of the classic plastic building blocks.
"Lego couldn't be lower tech and they just keep killing it year after year," McGowan said. "So somebody else is doing something that you guys aren't to generate sales of traditional, nontechnical toys."
For reprint and licensing requests for this article, CLICK HERE.