Bad Math Left Hospital at Loss
HEALTH CARE: Trustee says accountant botched the books.
Monday, July 15, 2013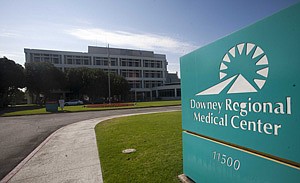 When Downey Regional Medical Center filed for bankruptcy in 2009, it was seen as another independent community hospital victimized by a tough economy.
But, as the hospital awaits a July 19 state hearing to approve its sale to PIH Health, another culprit is being blamed for the near collapse: wildly incorrect financial statements.
In one key year, 2006, management believed the non-profit hospital's excess revenue was in the millions – when instead it was allegedly losing $1 million a month, a problem that officials of the 199-bed facility were in the dark about until it was too late.
That discrepancy – and ultimately the bankruptcy – were a direct result of negligent audits by Chicago's BDO USA LLP, according to the hospital's bankruptcy trustee.
A BDO spokesman called the allegations baseless, and at least one former Downey executive believes the auditor was not at fault. But whether it was caused by poor accounting or management, in court documents and interviews, hospital officials and others said executives operated without a clear picture of its finances in the years leading up to bankruptcy.
"We had breakdowns in our system and in our organization," said Allen Korneff, Downey's chief executive from 1975 until 2007. "We were getting financial reports that were inaccurate."
The hospital, the fifth-largest employer in Downey, a city of 112,000 just east of South Los Angeles, struggled for years, draining more than $100 million in reserves before finally filing for Chapter 11 bankruptcy protection. Since then, it has secured new financing, emerged from bankruptcy and is awaiting state approval to be acquired by Whittier's PIH Health, owner of Presbyterian Intercommunity Hospital.
PIH took over day-to-day operations last month, and the state attorney general has scheduled an approval hearing Friday.
Amid the beginnings of a turnaround, past conflict continues. In addition to a fight initiated by bankruptcy plan trustee Timothy J. Yoo over who was responsible for wrong financial statements, the hospital is embroiled in fights with former contractors, who claim they didn't get paid.
Joel Freedman, president of Avanti Hospitals, which was unsuccessful in its efforts to buy Downey during its bankruptcy, said management made many mistakes.
"I'm not surprised by anything that could have happened to that hospital from a financial perspective," he said. "The management team has been poor."
Downey and PIH declined to comment on the accusations, citing pending litigation.
A statement by Downey Chief Operating Officer Brian Smolskis to the Business Journal said only that the hospital's "future will be much brighter" under new management.
The hospital, founded in 1920, amassed large cash reserves in the 1990s. From 1990 to 1998, it operated as an integrated system similar to Kaiser Permanente, running its own hospital and insurance brokerage as well as jointly running a medical services operation with a physician group, CareMore Medical Group. Operations were profitable, and at the beginning of 2000, Downey was sitting on $106 million in cash, according to court documents.
But a dispute had started between CareMore and Downey in 1998 over whether to remain a non-profit, and their integrated system was dissolved.
Korneff, who said he disagreed with the board's decision, estimated the hospital lost 40 percent of its business as a result.
Losing leverage
The hospital began to pursue contracts with health maintenance organizations as an alternative, but as a standalone hospital had poor negotiating leverage. Unfavorable contracts, Korneff said, eroded profitability. The hospital also lost money on its high number of Medi-Cal and Medicare patients.
"CareMore moved (its) volume out of there, and so the loss of volume, the tough environment and the difficult reimbursement situation they were in were the biggest pieces that impacted revenue and expenses," said Steve Valentine, president of El Segundo's Camden Group, which has done consulting work for the hospital for more than 20 years.
Downey's board began seeking the help of outside consultants to turn things around and get a handle on finances. At least 10 consultants were hired after 2002, according to court documents. The hospital went through six chief financial officers between 2003 and 2009.
Several reform programs were instituted to reduce uncompensated care and supply costs, and to streamline operations. A new contract negotiator was also hired. But Yoo, in his lawsuit against the accounting firm in federal court, alleges those efforts were undermined by poor auditing.
He contends that faulty audits duped management into believing that the reforms were working. Most significantly, BDO's audits incorrectly showed the hospital swung from a loss of $5.7 million in 2005 to excess revenue of $6.5 million in 2006, when it was actually still losing $1 million a month. That led a falsely confident management team to spend $9 million on capital expenditures and pay out millions to physician groups as part of a revenue-sharing agreement.
In 2007, the true financial situation began to become apparent and Korneff was removed by the board and replaced with Ken Strople. Things were looking bleak. Net assets dwindled from $62 million in 2006 to $15 million by the time the 2007 audit was prepared, according to court documents.
Strople, who began correcting what he believed to be lax cost monitoring by previous management, told the Business Journal in 2008 that he kept a partially completed set of Chapter 11 bankruptcy forms in a desk drawer through the summer.
The hospital switched from less favorable HMO contracts to preferred-provider organization contracts, but that resulted in a cash-flow gap, and it had difficulty getting financing to continue operating.
"Unfortunately, in reliance on BDO's negligent audit, the hospital … continued to lose millions of dollars. When the problems were finally uncovered, the hospital did not have sufficient financial resources to absorb the losses," Yoo's complaint states. "Bankruptcy was the direct and proximate result."
Korneff said he operated without a complete idea of the hospital's finances. But he said BDO was not to blame, and still takes credit for a 2006 turnaround, believing the hospital broke even at worst that year. Instead, he said there were problems in the finance department and with the hospital's data systems that led to unreliable information.
"The medical (data) was a completely different system that was then transferred to business and financial data, but they were having glitches," he said.
"For some reason, the finance department kept stuff from us," he added. "We thought we had accurate stuff and we didn't."
The hospital remains tied up in other fights as well. It is facing lawsuits by consultant Focus Management Group USA Inc. and health care company MedAssets Inc., which worked with it through its bankruptcy but contend their contracts were not fully paid.
Looking forward, both Valentine and Freedman said, the hospital figures to be in a better position with PIH in charge. It will have better negotiating leverage and be able to secure financing more easily. However, it still faces challenges, including a patient mix that is more than 75 percent Medi-Cal and Medicare patients. It also needs money for new capital expenditures.
"I'm glad the hospital will end up in different hands," Freedman said. "I had a real concern at one point the hospital was going to go out of business. … A good operator will turn that into a successful hospital."
For reprint and licensing requests for this article, CLICK HERE.