Fullscreen Launches Creator Platform
Tuesday, July 9, 2013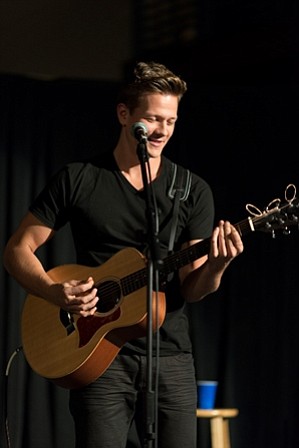 As online video stars become bigger celebrities, many of them are looking for ways to generate more money than the ad dollars they bring in through YouTube's revenue sharing agreement.
To help its stars make money, YouTube network Fullscreen in Culver City has launched a new suite of tools called the Creator Platform. The platform provides content creators and brands with apps that will help them build their audience and monetize their content. It also provides analytics about a channel's performance, earnings reports and community tools so creators can connect and collaborate.
Some of the apps available through the Creator Platform – there are more than a dozen – allow people to schedule posts in advance, license music and run sponsorship campaigns.
George Strompolos, a YouTube veteran who founded Fullscreen, said the platform is an important toolkit for creators looking to build an audience and make money from their YouTube videos.
"It's mission control for the next generation of video creators," he said. "It helps our creators stay at the forefront of cutting edge technology."
Strompolos said that as Fullscreen has grown, it has begun to focus on such publishing and monetization tools – instead of the standard advertising model – as incentive for creators to join its network.
Since launching in 2011, Fullscreen has built a network of more than 15,000 YouTube channels, which reach more than 200 million subscribers and generate more than 2.5 billion monthly video views. Fullscreen works with brands such as NBCUniversal and individuals such as musician Tyler Ward.
Last month the company announced that it had raised a large funding round – reported at $30 million – led by Chernin Group with participation from Comcast Ventures and WPP Digital.
For reprint and licensing requests for this article, CLICK HERE.