Jody Sherman, Ecomom Founder and L.A. Entrepreneur, Dies at 47
Originally published January 29, 2013 at 10:01 a.m., updated January 29, 2013 at 2:54 p.m.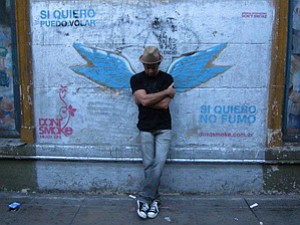 The Los Angeles tech community is mourning the loss of entrepreneur Jody Sherman.
Sherman, the founder and chief executive of Ecomom, a site for selling healthy children's products, passed away Monday, according to a Facebook post from his wife Kerri. She gave no cause of death.
A longtime entrepreneur, Sherman, 47, was a driving force in the Silicon Beach community. He founded Ecomom in 2008 and later moved the company to Las Vegas as part of the buildup of that city's downtown.
Many in the L.A. tech community have taken to Twitter to share their thoughts on Sherman.
Mahalo Founder Jason Calacanis posted to Twitter, "Devastated to hear that @jodysherman has died. He was such a positive force in the world and our community. RIP Jody #toosoon."
Docstoc Founder Jason Nazar wrote, "Mr @jodysherman touched my life for the better. Was one of those guys I looked forward to becoming better friends with – it's all our loss."
Meanwhile, Mark Suster, partner at venture capital firm GRP Partners, wrote a post on his blog, Both Sides of the Table, about his memories of Sherman.
"You were always so generous with giving back," he wrote. "You spent so much time with first-time startups from Launchpad LA. You helped so many figure out how to approach angels. And how to think about being an entrepreneur."
UPDATE: The Clark County Office of the Coroner/Medical Examiner has confirmed that Sherman died early Monday morning. It was ruled a suicide.
Tributes continue to pour in honoring Sherman's memory. The latest include a blog post from L.A. entrepreneur Matthias Galica.
For reprint and licensing requests for this article, CLICK HERE.