Debit Company Moves on Mobile
Green Dot dials up deal for payments via phones.
Monday, March 19, 2012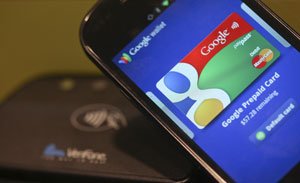 Just a few years ago, Green Dot Corp. was pioneering the prepaid debit-card market to great success.
Now, the Monrovia company suddenly finds itself up against the likes of Google Inc. in what many see as the next frontier in consumer spending: paying for purchases with mobile devices.
The challenge is big enough that this month Green Dot announced the largest acquisition in its 13-year history: buying Silicon Valley startup Loopt Inc. for $43.4 million.
Green Dot wants to use Loopt's technology to develop a so-called mobile wallet, which would allow customers to use devices such as smartphones to pay at cash registers. In doing so, it would find itself pitted against major retailers, tech giants and credit card companies, which are flooding into the rapidly growing mobile-payment market.
"We have every intention of making sure that Green Dot and its products stay relevant to our major retailers, who are in desperate search of mobile solutions," said Chief Executive Steve Streit.
The deal could represent a major shift for Green Dot, which has built its business on issuing reloadable debit cards primarily to low-income customers. That market earned the company $52 million on $467 million in revenue last year. However, the still-nascent market for mobile payments could be much larger, possibly generating more than $400 billion annually for service providers.
The potential has already attracted Google, which has issued a mobile-payment app for phones using its Android operating system that can be used at 150,000 retail locations. Other major companies looking to enter the market include San Jose-based PayPal, which is known for its online payment systems; San Francisco credit card provider Visa Inc.; and major retailers such as Minneapolis-based Target Corp.
The competition may be stiff, but Gil Luria, an analyst with Wedbush Securities Inc. in Los Angeles, said Green Dot has shown a willingness to adapt its business model when necessary.
"They will deliver their products in the way customers want to consume the products," Luria said. "I believe Green Dot saw that mobile technology was going to transform the world of payments."
Once the acquisition closes, expected this quarter, Loopt's 30-employee office in Mountain View will become the mobile-product development division of Green Dot.
Streit said his company pursued the deal in part because Loopt owns a number of patents that could be useful in mobile-payment systems. Loopt, founded in 2006 with venture capital backing, was known initially for a smartphone app designed to help users locate friends. It was overtaken by a proliferation of similar apps, and the Loopt service now features daily deals for area businesses.
Loopt's technology could allow Green Dot to pinpoint the location of customers and direct them to stores that accept the company's mobile payments, analysts said. Loopt also could allow Green Dot to send deal offers to mobile phones, improve interaction with customers and drive development of other new products.
Still, the company does not plan to move away from prepaid debit cards, but rather to broaden its product lines to accommodate the preferred payment options for a variety of customers.
"Our goal is to have multiple products and services for multiple segments of consumers," Streit said.
Streit founded Green Dot, first called Next Estate Communications, in 1999 as a way to help young people make purchases online. The prepaid debit-card product has since caught on with a large portion of the population, particularly among people without bank accounts.
Prepaid cards function like traditional debit cards, but customers load money on the cards at stores in advance of purchases instead of drawing money from a bank account. Green Dot has signed partnership agreements with many major retailers, including Rite-Aid and 7-Eleven, and its cards can be purchased at 59,000 stores nationwide.
Those established relationships with retailers could give Green Dot an advantage in the mobile-payment space, analysts said. To accept mobile-wallet payments, retailers must install new technology at cash registers where consumers can swipe their phones.
"Having both consumer and merchant relationships, and distribution channels I think is a big advantage" for Green Dot, said Richard Oglesby, a financial services analyst for Aite Group LLC, a research and advisory firm in Boston. "A lot of providers are starting from square one in that regard."
Big potential
Still, the market for mobile wallets is potentially huge and is already attracting tough competition.
Americans spend roughly $4 trillion annually on retail goods, virtually all of which could theoretically be paid for through smartphone apps, Oglesby said. Based on the rate at which companies could profit off such transactions, he estimated that mobile wallets could be a $400 billion-a-year industry. Other estimates climb even higher.
In September, Google introduced the Google Wallet, a payment system that features a downloadable app that can be swiped at Macy's, Walgreens, McDonald's and other stores that have special terminals installed.
"Google was the first to market, but there are no big players right now. Everyone's just trying to get off the ground," Oglesby said. "It's traditionally been the space of startups, but in the last 18 months there's been a lot of larger companies that are making big-time investments in this space."
Google Wallet's business model is similar to how the Mountain View search giant makes money on the Internet and with its Android phones – by primarily focusing on gaining advertising revenue. Other providers are expected to charge swipe fees.
PayPal is developing a mobile wallet and has already started a pilot program allowing customers to use an app to pay for purchases at Home Depot stores. In addition, several major cell phone companies and credit card companies have teamed up on a mobile-payment joint venture called Isis.
Retailers are also looking to get in on the action. It was reported this month that roughly two dozen companies, including Target and Bentonville, Ark.-based Wal-Mart Stores Inc., are developing a program.
Streit acknowledged Green Dot could partner with one or more of the companies pursuing mobile-wallet technology, but he declined to say if he has entered into any discussions or what role the company might play in a partnership.
He also said he isn't worried about the competition because none of the companies has established much of a foothold yet, leaving the market wide open.
"Nobody has the answers," he said. "All of us – including Google, PayPal and the rest of the world – are hard at work trying to figure it out and nobody is around the corner from any kind of solution."
For reprint and licensing requests for this article, CLICK HERE.