High-Flying Wi-Fi Company Spreading Its Wings
Row 44 gets $45 million to hire more workers, expand market.
Monday, June 18, 2012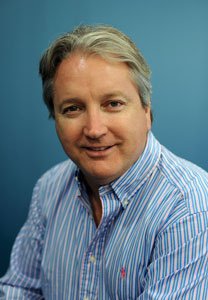 Row 44 Inc. of Westlake Village is extending its wingspan even further into the global market.
The in-flight Wi-Fi company announced last week that Advanced Inflight Alliance AG of Munich, Germany, and Boston's PAR Capital Management participated in a $45 million financing round.
"We needed to raise cash to be able to grow the story on a global basis," said John La Valle, Row 44's chief executive.
With the new money, Row 44 plans to hire employees to add to its current roster of about 50. The company will also use the money for research and development, and increasing its physical presence overseas. It plans to open offices in Europe and Asia this year and next.
The company's main service allows airline passengers to get an Internet connection in flight. With the new funding, Row 44 plans to develop new services and products. Details will be announced in the next few weeks, said Travis Christ, chief marketing and sales officer for the company.
Row 44 was founded in 2004 and contracted with Dallas-based Southwest Airlines Corp. in 2010 and with Norwegian Air Shuttle in 2011. Last month, it announced a deal with Icelandair and signed with Moscow's Transaero Airlines. Mango Airlines, based in Gauteng, South Africa, also started using Row 44's services last month.
Row 44 competes with Panasonic Avionics Corp. of Lake Forest and Gogo Inflight Internet of Itasca, Ill., which also supply air carriers with Wi-Fi equipment for in-flight service.
Row 44 would not disclose specific revenue, but La Valle said that this year's sales will be nearly triple last year's. Total revenue for providers of in-flight Wi-Fi is expected to surpass $1.5 billion in 2015.
La Valle wouldn't compare market share with Panasonic and Gogo because he said the three companies offer different types of services. Panasonic has traditionally been more entertainment than Wi-Fi focused, he said, and Gogo doesn't offer the same types of entertainment that Row 44 does. Airline passengers will soon be able to watch live television on Row 44-equipped flights.
Wi-Fi services for passengers flying over land are easier to come by than services over water. The former requires ground antennas, the latter satellites. As a result, the ability to check e-mail or Facebook while flying over an ocean is still a novelty.
Christ said two factors have contributed to Row 44's growth. First, the popularity of the iPhone and iPad guarantees that a large portion of air travelers have devices with wireless capabilities. Second, advances in antenna technology have allowed for the production of lighter-weight equipment, helping keep fuel costs economical for airlines.
Prev Next
For reprint and licensing requests for this article, CLICK HERE.