Purchase of Organ Transplant Firm a Perfect Match
BIOTECH: One Lambda hopes new owner can help grow sales overseas.
Monday, July 23, 2012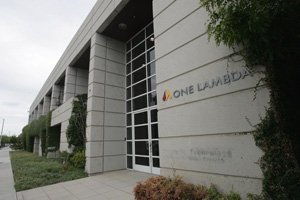 Canoga Park biotech company One Lambda Inc. is well known by American surgeons for its tests that help match organs with patients who are in need of a transplant.
Now, after its $925 million acquisition last week in one of the largest L.A. biosciences industry deals in recent years, One Lambda could soon be selling more of its test kits, laboratory instruments and computer software to transplant centers around the world.
One Lambda already distributes those items to dozens of countries, but new parent Thermo Fisher Scientific Inc. of Waltham, Mass., sees a big opportunity in emerging markets. In China, for example, there is growing demand for transplantations due to a rising middle class that is increasingly expecting sophisticated health care.
"With our global (reach) we can take a very good business and make it great," said Andy Thomson, president of specialty diagnostics at Thermo Fisher, which has purchased seven biotech companies in the past year.
One Lamba's tests determine the genetic compatibility of tissues by testing human leukocyte antigen (HLA) proteins that reside on white blood cells. They are manufactured at a plant in Canoga Park, where the company has its headquarters and employs a total of 320.
Thomson said Thermo Fisher plans to retain the location and invest about $10 million in the business over the next couple of years, on top of One Lambda's planned spending. That will help the international expansion while also increasing the postoperative testing business, which helps determine whether a recipient will reject an already transplanted organ.
Denise DeMan, chief executive at Bench International, a Beverly Hills executive recruitment and advisory firm for biosciences companies, said the deal could benefit the area's biosciences industry, which faces stiff competition for investment from other regions.
"The investment community continues to stay heavily focused on the San Francisco Bay Area, Cambridge, (Mass.), and San Diego. At some point we have to get over this hump of being below the radar screen," she said.
Next leg
One Lambda owes its high profile in part to its founder, Dr. Paul Terasaki, who in the 1960s developed some of the earliest HLA tissue typing tests to be used for organ donations.
He was also the director of the UCLA Tissue Typing Laboratory, which helped him launch the company. The lab was cut off from federal funding in 1972 and began selling Terasaki's typing technology. When the Food and Drug Administration deregulated the market for the tests in1984, commercial interests began to compete with the university and Terasaki started One Lambda.
Prev Next
For reprint and licensing requests for this article, CLICK HERE.