Treasury to Bundle Bank TARP Stakes for Sale
Government says bailout equity small for individual auctions.
Monday, July 2, 2012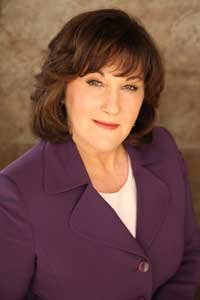 There are more than 300 financial institutions across the country – and about a dozen in Los Angeles County – still in the Troubled Asset Relief Program, and the Treasury Department wants them out.
The government recently notified about 200 small community banks that it plans to pool its investment stakes in those institutions and auction them off beginning in the fall.
The Treasury, which provided capital infusions to banks through TARP in exchange for stakes in the institutions, has previously auctioned off investments in a handful of midsize banks one by one.
But in a letter recently sent to many banks, the government said it planned to begin conducting pooled auctions "because the relatively smaller size of Treasury's remaining investment makes it more difficult to conduct an individual auction."
Some larger banks have been able to retire their TARP obligations, including Koreatown's BBCN Bancorp Inc., which said last week that it repaid $122 million. But according to banking experts, many community institutions – even healthy ones – will likely have a difficult time raising sufficient capital to exit the TARP programs on their own.
The Treasury would not say which banks got the letters, but industry research firm SNL Financial listed likely recipients, including Sun Valley's Mission Valley Bancorp and Cerritos' First Choice Bank. Neither Tamara Gurney, chief executive of Mission Valley, nor Neena Bansil, the head of First Choice, returned calls requesting comment.
Dirty Laundry
Federal authorities have charged a pair of L.A. check-cashing businesses with violating anti-money-laundering procedures in transactions totaling more than $25 million.
The Justice Department recently announced an indictment accusing L.A.'s G&A Check Cashing and two employees of paying out more than $20 million in cash in violation of the federal Bank Secrecy Act, which requires financial institutions to keep records of transactions that could provide evidence of money laundering. The government also charged AAA Cash Advance in Los Angeles and its manager of withdrawing $5 million in violation of federal laws.
The two employees of G&A and the manager of AAA were arrested June 14.
Under the Bank Secrecy Act, financial institutions are required to file reports with the Treasury for transactions involving more than $10,000. The law is geared toward banks, but the Justice Department said in a statement that "check-cashing businesses are a common venue for individuals who want to anonymously cash large numbers of checks to facilitate fraud and money-laundering schemes."
According to the indictment, G&A processed more than 800 such transactions during a six-year span without filing a report. AAA allegedly processed numerous transactions and filed only seven reports in a four-year span.
"Those who seek to evade the restrictions of the Bank Secrecy Act – both individuals and financial institutions – will be aggressively pursued by the Department of Justice and its partners in federal, state and local law enforcement," André Birotte, U.S. attorney for the Central District of California, said in a statement.
The check-cashing companies did not return calls for comment.
New Fund
Even with a pullback in the venture capital industry, it has been full steam ahead for one Burbank-based firm.
Steamboat Ventures, an arm of Walt Disney Co., has been raising money in anticipation of closing its fifth fund, a $200 million investment vehicle. The firm has also entered into a number of new investments over the past year.
The new fund, Steamboat's fifth, will be used primarily for investments in China, where the firm maintains offices. The fund, which will reportedly target companies in the online advertising and consumer spaces, is expected to close this summer.
Steamboat declined to comment.
The firm has already invested in three Chinese companies out of the new fund, including Bokecc, a video cloud service provider. Steamboat has also invested domestically in Half Moon Bay's GoPro, a maker of rugged cameras.
The firm's recent activity has bucked national trends. According to the most recent MoneyTree Report from PricewaterhouseCoopers LLP and the National Venture Capital Association, venture capital deals fell 15 percent in the first quarter, while the dollar value of investments declined 18 percent.
C-Suite News
First Republic Bank, headquartered in San Francisco, announced that Jim Denver was named managing director and business banker in the newly opened downtown L.A. office. … City National Corp., the downtown L.A. parent of City National Bank, has hired Sar Kotoyan as senior vice president and team leader in the real estate division. … 1st Century Bancshares Inc., the Century City holding company for 1st Century Bank, announced that William Warren Brien, the mayor of Beverly Hills, was elected to the board. … Malaga Financial Corp., the Palos Verdes Estates parent of Malaga Bank, announced that Mark Smith was hired as senior vice president of business banking.
Staff reporter Richard Clough can be reached at rclough@labusinessjournal.com or at (323) 549-5225, ext. 251.
For reprint and licensing requests for this article, CLICK HERE.