L.A.'s Women in Finance
Special Report: WHO'S WHO IN BANKING & FINANCE
Monday, February 20, 2012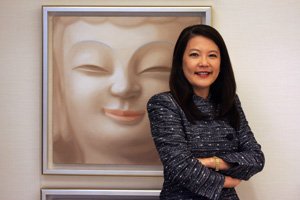 What draws women into the world of finance? "I'm a numbers-based, orderly person," said Mary Ann Sigler, chief financial officer at Platinum Equity.
Ditto for Dana Kibler, chief financial officer at GRP Partners. "I tend to be an analytic, left-brained person," she said. "So this type of work suits me."
For this Special Report on Who's Who in Banking, the Business Journal selected 10 among L.A.'s most prominent women in the finance industry, and asked about the challenges and rewards of their careers. Most minimize any gender discrimination they may have faced in their profession, but believe they remain underrepresented.
Why? Because executive jobs in banking and finance aren't woman friendly due to long hours and demanding schedules that conflict with raising families. But things are changing.
Five years ago, Mission Valley Bank Chief Executive Tamara Gurney would go to conferences of bank CEOs and find she was the only woman in the room. Today, she meets five or six others. But she's changed, too – she learned to golf. "I've developed a lot of business on the golf course, even though I'm not a good golfer." Turn the page to see who's among the top women in banking and finance in Los Angeles.
For reprint and licensing requests for this article, CLICK HERE.