Washington State Bank Invests in L.A. Presence
BANKING: AmericanWest looks to grow with more acquisitions and branches.
Monday, August 20, 2012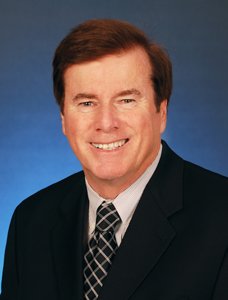 So it's no surprise he has big plans in Los Angeles, including both acquisitions and new branches.
"As we build out through acquisition in Los Angeles County, then it would make sense to open (new) offices," he said.
The bank has about $364 million remaining to be deployed from its original capitalization, which Kisting estimates can be used to build a bank of about $12 billion in assets. He also said bank leaders have weekly meetings to discuss acquisition possibilities, but he declined to name specific targets.
Executives at small banks have complained lately about the costs of new regulations and higher capital requirements, which have led a number of community institutions to consider the economies of scale that come with mergers. But Levenson of Western Financial noted that there are fewer acquisition opportunities than there were previously because of the activity of well-capitalized buyers such as Grandpoint Bank and Opus Bank, which have each acquired several area banks.
"The problem that the acquirers like AmericanWest have is there are a shrinking number of viable acquisition candidates," he said.
One option, analysts noted, is First California Bank in Westlake Village, which recently announced that it had hired an investment bank to explore strategic options after several large shareholders called for a sale.
Joseph Gladue, a bank stock analyst with West L.A.'s B. Riley & Co., said if AmericanWest decides to bid on First California, it would have to beat several local competitors. And that could be costly: First California's board already rejected an acquisition offer of more than $200 million made by a Century City bank. A price of that magnitude would eat up a big chunk of AmericanWest's remaining capital.
But Gladue said First California could be a good purchase since it has strong core deposit generation and a number of branches in upscale communities.
"For long-term franchise value those are some pretty valuable characteristics," he said.
For reprint and licensing requests for this article, CLICK HERE.
Prev Next