Signs of Life
New owners revive luxury condo project
Monday, September 19, 2011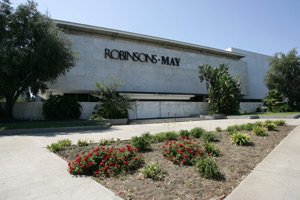 The defunct plan to build a luxury condo project at one of the Westside's biggest eyesores – the site of the closed Robinsons-May department store in Beverly Hills – appears to be coming back to life, thanks to the growing wealth in Asia.
Representatives of Joint Treasure International, the new owner of the eight-acre property next to the Beverly Hilton Hotel, have begun meeting with city officials about restarting the project. They plan to begin demolition next summer and complete construction 30 months from then, sources close to the matter told the Business Journal.
Joint Treasure, made up of three investor families from Singapore and Hong Kong that also own the Beverly Wilshire Hotel, plans to move forward with an existing design by famed architect Richard Meier and market the condos largely to wealthy Asians.
"They are taking a strong eye toward the Pacific Rim population," according to a source familiar with the deal who was not authorized to speak about it.
The property is considered perhaps L.A.'s most conspicuous and desirable development site, since it is near the bustling Beverly Hills intersection of Wilshire and Santa Monica boulevards.
The plan for the 9900 Wilshire Blvd. property, which was approved in 2008 when it was owned by Candy & Candy Inc., includes two buildings with 235 condos, and more than 16,000 square feet of retail and restaurant space.
If Joint Treasure does not significantly alter the plans, the owners would only need construction and other minor permits to move forward – assuming Joint Treasure can get financing. In 2008, Candy & Candy estimated construction costs at more than $600 million.
Joint Treasure acquired the property last year for $148 million from Banco Inbursa, a bank run by Mexican billionaire Carlos Slim that had foreclosed on Candy & Candy, a family-run London development company. That price was far below the eye-widening $500 million that Candy & Candy, along with a partner, paid in 2007.
City officials are being cautious in responding to Joint Treasure. This would be the third try to develop the site since Federated Department Stores sold it to New Pacific Realty in 2004 for $23.5 million and closed the Robinsons-May store in 2006. New Pacific, a Beverly Hills developer, also proposed to build luxury mid-rise condos, but then sold off the parcel to Candy & Candy near the height of the market.
"It would be wonderful if it were developed, but it's not here until it's here," said Susan Healy Keene, Beverly Hills director of community development.
Prev Next
For reprint and licensing requests for this article, CLICK HERE.