Federal Reform Prompts Hospital-Doctor Alliance
HEALTH CARE & BIOTECH: Providence doctors to share patient data, best-care practices.
Monday, October 17, 2011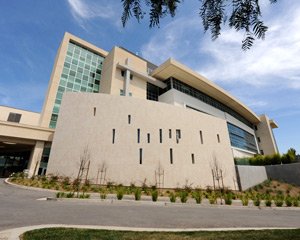 Catholic hospital chain Providence Health & Services, Southern California is forming a partnership with its physicians that it hopes will enable them to better compete under federal health care reform.
The two sides have formed Providence Partners for Health, which will provide a network where physicians can share data on how both their inpatients and outpatients have fared. It also will help doctors better adhere to best-care practices and facilitate feedback on their performance from their physician colleagues.
"We believe this is a creative solution that enhances the Providence mission, our physicians' practices and the care we provide together for our patients at a time when complex issues are changing the face of health care," said Kerry Carmody, chief operating officer for suburban Seattle-based Providence's Southern California operations.
When many of the insurance and care reforms passed by Congress last year go into effect in 2014, hospitals, doctors and other care providers are expected to receive higher reimbursement rates if they can document improved quality and controlled costs.
Hospitals and physicians are forming similar partnerships around the nation – so-called clinical integration networks – but to conform to California antitrust laws, Providence Partners for Health was created as a 50-50 limited liability company. Physicians will be asked to invest about $1,000 for a membership unit in the group, which will be governed by an independent board of doctors and hospital executives.
Providence has committed $3.5 million for the first two years of operation, most of which will be spent connecting the members with a sophisticated electronic medical records system and a database of best practices of care for physicians.
Roughly 3,600 physicians in Los Angeles County have medical privileges at one of Providence's three hospitals in the San Fernando Valley and two in the South Bay, which include Providence Saint Joseph Medical Center in Burbank, Providence Holy Cross Medical Center in Mission Hills and Little Company of Mary Medical Center in Torrance. Organizers want to have at least 250 to 500 of them join the syndicate in the next two months, and began holding informational meetings around the county earlier this month.
Dr. John Armato, chief of staff at Little Company of Mary and chairman of the alliance, said even doctors who are not on staff at a Providence hospital are being invited to participate.
"The primary goal is how can we accomplish what the country really wants in terms of access to care and better quality of care and for less money than the nation is paying now," Armato said. "When hospitals and physicians were required to operate in separate silos, we couldn't collaborate closely to achieve that."
Expansion Move
C3 Jian Inc., which is developing a topical treatment to prevent dental cavities, has moved to a larger new facility in Marina del Rey once occupied by Abraxis BioScience Inc.
C3 Jian, UCLA spinoff founded in 2005, will occupy about half of the 70,000-square-foot building in the Marina Business Center. Abraxis, which was founded by Dr. Patrick Soon-Shiong, was acquired by Celgene Corp. in late 2010. The building housed Abraxis' research and development until that activity was moved to a larger complex in Orange County prior to the acquisition.
C3 Jian has licensed a UCLA technology platform called Specifically Targeted Antimicrobial Peptides, or Stamps, developed by Wenyuan Shi, C3's co-founder and chairman of Oral Biology at the UCLA School of Dentistry. The company's drug candidate is expected to target bacterial and fungal conditions in the mouths of patients prone to developing cavities, said Justin Hsio, director of operations.
C3 Jian had been operating from a 10,000-square-foot suite of laboratory space and offices Inglewood since 2007. As the company moves closer to making its first investigational drug application to the U.S. Food and Drug Administration next spring, Shi and Chief Executive Todd Patrick decided it was time ramp up operations for early clinical trials. C3 Jian has 14 employees in Los Angeles County and five in China.
"We looked at a number of locations and facilities up and down the West Coast, and were very close to moving to Seattle or San Diego," Patrick said. "Ultimately, we found the perfect facility for us very close to our current site, which means our employees will not have to relocate. That was the key factor in the decision."
Staff reporter Deborah Crowe can be reached dcrowe@labusinessjournal.com or at (323) 549-5225, ext. 232.
For reprint and licensing requests for this article, CLICK HERE.