Jury Out on Legal Giant's Merger
O'Melveny loses revenue, partners after East Coast union.
Monday, November 7, 2011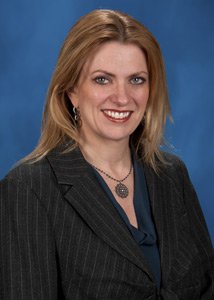 For decades, O'Melveny & Myers LLP's place atop L.A.'s legal pyramid was unquestionable.
It's the oldest and largest law firm in Los Angeles, the firm that helped bring both hydroelectric power and the Dodgers to the city, and boasts alumni including former Mayor Richard Riordan and the late Secretary of State Warren Christopher.
But this year has been a tumultuous one for the storied firm. More than 30 partners have left since January, including several key rainmakers and practice group leaders across the country. The defections come amid falling revenue, flat profits and talk of internal divisions – all while local rivals post better numbers.
"It's only been in the last few years that O'Melveny lost many partners at all," said Sandy Lechtick, president of Esquire Inc., a legal search firm. "When you see issues of internal tension, leadership and profitability, partners are going to vote with their feet."
Former partners and industry consultants who work with O'Melveny, many of whom would not speak for attribution, said the firm has stumbled in transitioning from its roots as an L.A.-centric, litigation-heavy firm to a more international, transactional firm centered on New York.
They say a divide has opened up between West Coast attorneys who frequent the courtroom and East Coast attorneys who handle mergers, corporate finance and other transactions – stemming from O'Melveny's 2002 acquisition of high-powered New York law firm O'Sullivan.
Other L.A. firms made similar transitions more smoothly, notably Gibson Dunn & Crutcher LLP and Latham & Watkins LLP, and have outpaced O'Melveny in revenue and profit in recent years.
"The way the world sees the firm is not the same way as O'Melveny thinks of itself, or the way it once was," said one industry consultant who has worked closely with O'Melveny. "Other firms have passed it by."
Departures aren't the only change the firm is dealing with. This summer, the firm moved up its election for a new chairman by several months in a move widely seen as an attempt to calm the waters. A compromise candidate from New York who is a litigation specialist was selected.
O'Melveny's leaders maintain the firm is in excellent shape, and well positioned for the future. They say the only unusual partner departures were 13 transactional attorneys in New York, some of them O'Sullivan alumni. They also note some left for in-house positions at large companies, which can be a benefit by bringing the firm business.
Prev Next
For reprint and licensing requests for this article, CLICK HERE.