Spotlight Shifts to Bankruptcies in Namvar Case
Jury convicts Persian financier of wire fraud; sentencing set for Aug. 22.
Monday, May 23, 2011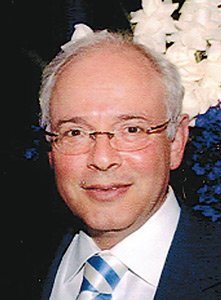 Last week's conviction of real estate investor Ezri Namvar on federal wire fraud charges ended one episode in the drama of his fall, but looming battles in bankruptcy court promise more plot twists to come.
Chief among them are a power struggle between trustees and creditors over the reorganization plan of the estates of Namvar and his company Namco Capital Group. Also at stake are claims worth hundreds of millions of dollars against other members of the Namvar family filed by the estates' trustees.
Namvar and Hamid Tabatabai, an officer at several Namvar companies, were each found guilty by a jury in Federal Court in downtown Los Angeles last week of four counts of wire fraud. Namvar, 59, and Tabatabai, 63, each face a maximum sentence of 80 years in federal prison. Sentencing is scheduled for Aug. 22.
Prosecutors alleged that the pair stole $21 million from four clients who had given money to Namvar's Namco Financial Exchange company to facilitate a 1031 exchange. That's a real estate transaction in which property sellers defer paying taxes by parking money from a sale with an intermediary until they find another property to buy. Namvar and Tabatabai then allegedly used the money as a "personal piggybank" to pay off loans at Namvar's other companies and even gave some to members of Namvar's family. When the four clients asked for their money back in 2008, they were told most of it was gone.
The Namvar case has been called L.A.'s version of the Bernie Madoff scandal. Many of Namvar's fellow Jewish refugees from Iran personally handed their money to Namvar. Hundreds of millions of dollars in losses were not insured or otherwise covered.
Many people beyond the four clients in the trial say they lost money after Namvar's $2.5 billion real estate portfolio collapsed in 2008. Investors quickly suspected he was operating a Ponzi scheme. At least 464 creditors of Namvar and Namco Capital claim they are owed some $866 million. Those cases are still winding their way through bankruptcy court.
R. Todd Neilson, Chapter 11 bankruptcy trustee of Namvar's estate, said the conviction wouldn't have much effect on the bankruptcy proceedings. Those are now entangled as trustees and creditors battle for control of any available assets.
An official creditors' committee recently filed a reorganization plan that would effectively oust the trustees, Neilson said. That plan will be heard by a judge in July. The trustees will file a competing reorganization plan before that date.
Prev Next
For reprint and licensing requests for this article, CLICK HERE.