Caruso Ditches Plan for Race Track Mall at Santa Anita
Mall kingpin says the long fight over his Santa Anita project has caused him to throw in the towel.
Friday, May 20, 2011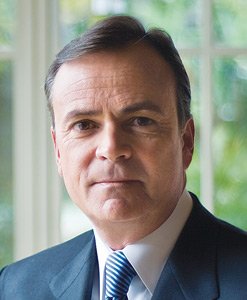 Editor's Note: This story appears in the Business Journal's May 23 print edition.
Rick Caruso, the real estate developer and possible L.A. mayoral candidate, is abandoning what would have been the largest project of his career: a 51-acre outdoor shopping center next to the Santa Anita Park race track.
The billionaire developer of the Grove and Americana at Brand is walking away from the project in Arcadia after struggling to move forward with it for much of the last decade – only to become mired recently in litigation with his former partner, track owner and Canadian auto parts magnate Frank Stronach.
Stronach's Magna Entertainment Inc. is in bankruptcy, and the two sides have been fighting over $21 million that Caruso claims he is owed for his expenditures.
"Unfortunately, the Santa Anita project will not go forward," said Jennifer Gordon, a spokeswoman for the developer's Caruso Affiliated Holdings.
The Shops at Santa Anita, planned for the race track's vast parking lot, would have had 75 percent more retail space than Americana, Caruso's largest retail center. But it would have been similar to his malls in other ways, featuring luxury retailers, movie theaters, restaurants and one of his signature fountains.
First announced by Caruso in 2004 after the successful opening of the Grove in L.A.'s Fairfax District, the project has been troubled from early on, facing opposition from residents as well as the owner of the nearby Westfield Santa Anita mall. But Caruso maintained his commitment to it, telling news outlets as recently as January that he hoped to break ground soon. However, the project was already on the rocks, given a $21 million bankruptcy claim he had filed against Magna that had gone unreported.
Arcadia officials, who were counting on the development generating a projected $2.5 million in annual sales and property taxes, were stunned by the news.
"We've been working with them close to seven years on the project. To go through everything we've gone through and no longer see it move ahead is a major disappointment," said Arcadia City Manager Don Penman, who was informed of Caruso's decision by the Business Journal.
Scott Trafford, Jones Lang LaSalle's senior vice president of retail in Los Angeles, said he was surprised that the developer abandoned the center. Caruso has successfully fought obstacles and opposition to his projects before, notably a high-profile battle against Glendale Galleria owners General Growth Properties Inc. over his Americana at Brand development.
For reprint and licensing requests for this article, CLICK HERE.
Prev Next