Wealthiest Angelenos: Patrick Soon-Shiong - #1
Special Report: Wealthiest Angelenos 2011
Monday, May 16, 2011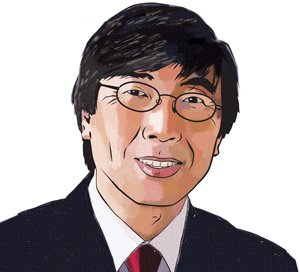 The skinny on the fat wallets of L.A.'s 50 wealthiest.
Patrick Soon-Shiong
NET WORTH: $7.8 billion +10% LAST YEAR: $7.1 billion
AGE: 58 RESIDENCE: West Los Angeles
SOURCE OF WEALTH: Pharmaceuticals
Biotech billionaire Patrick Soon-Shiong solidified his reign atop the Business Journal's Wealthiest Angelenos list after reaping his second big payday in recent years in October.
New Jersey drugmaker Celgene Corp. bought his West L.A. cancer drug developer Abraxis BioScience Inc. for more than $2.9 billion. The premium on his share of the deal, plus gains on his investment portfolio, added more than a half billion dollars to the net worth of the former UCLA surgeon and researcher, who rose to the top of the Angelenos' list after selling generic drug maker APP Pharmaceuticals Inc. in 2008.
While many of Los Angeles' wealthiest have spent the past few years rebuilding their recession-weakened fortunes, Soon-Shiong has had the cash to take advantage of opportunities. He's invested in everything from depressed real estate – including Hollywood's El Capitan Theater – to indulging his life-long basketball obsession by acquiring Earvin "Magic" Johnson's stake in the L.A. Lakers last fall.
But for the most part, the South African-born researcher and surgeon has focused on health care-oriented philanthropy. Last fall, he pledged half of his fortune to charity after joining the Bill Gates-Warren Buffett Giving Pledge initiative. He's also assembling a new generation of non-profit and for-profit entities with goals ranging from gene-based therapies to developing sophisticated databases that improve health care.
In March, he even acquired a significant stake in Culver City's Fourth Wall Studios, which creates massive multiplayer online games. The platform is said to have possible medical education applications.
Soon-Shiong, who was named the Business Journal's 2010 Business Person of the Year, pursues philanthropic causes with his wife, Michele Chan, through their Chan Soon-Shiong Family Foundation. Named in honor of their fathers, the foundation underwrote a new wing and research facility at Saint John's Health Center in Santa Monica – and gives to several charities for the homeless. Soon-Shiong also pledged a $100 million guarantee to help reopen the county's troubled Martin Luther King Jr. Hospital in Willowbrook by 2013.
Soon-Shiong, who holds more than 30 patents, grew up the son of Chinese immigrant parents in apartheid-era South Africa. He developed interests in health care and entrepreneurship from his father, who was a practitioner of Chinese herbal medicine and ran a general store. He finished high school at 16 and became doctor by 23. After immigrating to Canada on a fellowship, was recruited to UCLA faculty in 1980. There he developed a technique for inserting islet cells into the pancreas to treat diabetes. That nanotechnology evolved into the platform for his breast cancer treatment Abraxane, which hit the market in 2005 and accounted for much of the value of Abraxis BioScience.
For reprint and licensing requests for this article, CLICK HERE.