Wealthiest Angelenos: Bruce Karsh - #34
Special Report: Wealthiest Angelenos 2011
Monday, May 16, 2011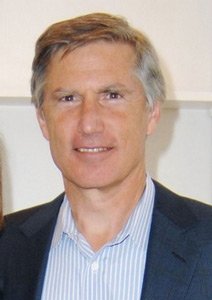 The skinny on the fat wallets of L.A.'s 50 wealthiest.
Bruce Karsh
NET WORTH: $1.15 billion +25%
LAST YEAR: $920 million
AGE: 55 RESIDENCE: Beverly Hills
SOURCE OF WEALTH: Money management, private equity
THE MONEY: Oaktree Capital Management president benefited from strong returns in investment firm's portfolio, including high-yield bonds and other asset classes. Holds stakes in Sierra Wireless Inc., Pulse Electronics Corp. and Charter Communications Inc.
BUZZ: Evaporating investment opportunities in distressed debt space led Oaktree in February to return to investors $3 billion of $10 billion raised for Opportunities Fund, run by Karsh. Still made high-profile acquisitions, including Sea Island resort out of bankruptcy. Karsh and his wife, Martha, lobbied with neighbors against controversial megamansion project slated near Benedict Canyon home. Couple runs education-focused charity Karsh Family Foundation. Duke and University of Virginia alum Karsh served as Eli Broad's assistant and TCW managing director prior to co-founding Oaktree in 1995 with Howard Marks and others.
For reprint and licensing requests for this article, CLICK HERE.