Rising Value of Stock Awards Lifts Exec Pay
Special Report: Executive Compensation
Monday, June 13, 2011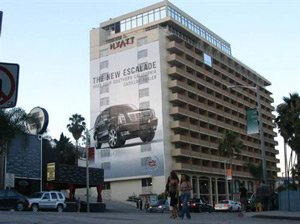 For the first time in years, Occidental Petroleum Corp.'s Ray Irani isn't the highest paid public company chief executive in Los Angeles County.
The honor goes to billionaire and Air Lease Corp. founder Steven Udvar-Hazy, according to the Business Journal's annual survey of public company chief executive compensation.
The 65-year-old aviation industry veteran last year left International Lease Finance Corp., the aircraft leasing company that he co-founded nearly four decades ago.
In less than a year at his nearly identical business, he took home total compensation of more than $57.7 million, according to regulatory filings.
He was not the only one to do well. Chief executives at Los Angeles County's 50 largest companies – hit hard for two consecutive years as the economy slowly pulled out of the recession – began getting it back in 2010. Cumulative pay for the group jumped 41 percent to $445 million, according to the Business Journal's survey.
It's a trend seen nationwide, according to Paul Hodgson, senior research associate at New York-based Governance Metrics International, which last week released its own preliminary analysis of executive compensation at roughly 750 companies that had filed proxies by the end of April.
Both the national and Business Journal studies indicate that companies are continuing to implement and refine performance-based pay policies but also are turning back to some tried-and-true incentives popular before the recession.
"There's been a return (this year) to cash bonuses as well as stock awards, which with the markets' recovery are worth something now," Hodgson said.
Star power
That Udvar-Hazy, who ranked No. 18 on the Business Journal's list of Wealthiest Angelenos in May with an estimated net worth of $2.4 billion, is being handsomely compensated isn't surprising to some Wall Street analysts. Air Lease raised $803 million through its April initial public offering.
Udvar-Hazy's pay package – with a relatively modest $1.6 million base salary plumped by bonuses, stock and options awards – far outpaced other local executives on the list.
"There's a value premium on the stock from just having Steven at the company," said equity analyst Arren Cyganovich of Evercore Partners, who expects Air Lease shares to gain 30 percent over the next 12 months. "He brought along enough people from ILFC to provide a pretty deep bench at Air Lease, but his savvy, experience and relationships he's built in the industry over the years count for a lot."
In the 1970s, Udvar-Hazy helped create the aircraft leasing business with ILFC, which buys large numbers of planes at a discount and then rents them to airlines. The company was sold to insurance giant AIG for $1.3 billion in 1990. Udvar-Hazy stayed on as CEO, but left last year after a protracted battle over federal compensation restrictions ILFC had to endure after the government bailed out AIG during the financial crisis.
Prev Next
For reprint and licensing requests for this article, CLICK HERE.