Optimism Returns to Real Estate Market
Special Report: REAL ESTATE QUARTERLY
Monday, January 24, 2011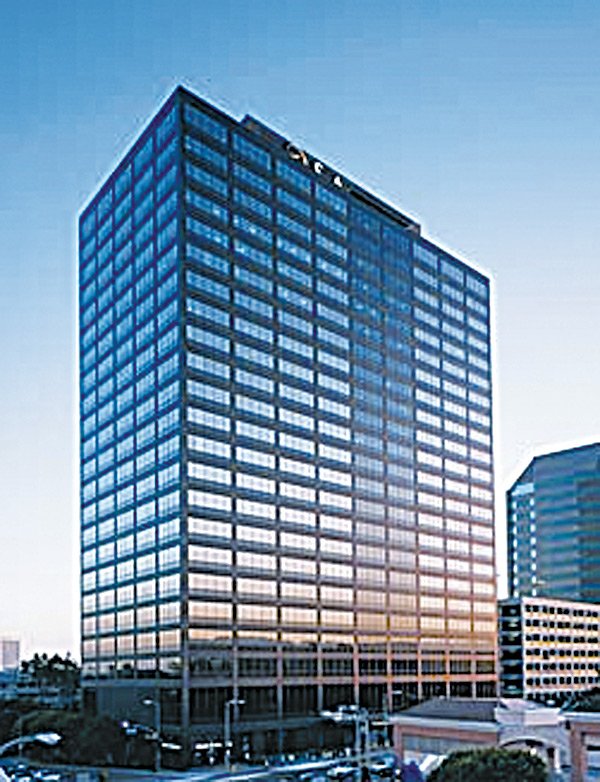 To the relief of brokers and landlords – and even deal-hungry tenants – the L. A. County commercial real estate market appeared finally to start its nascent recovery in the final quarter of last year.
After hitting what now appears to have been rock bottom in the third quarter, the county's office vacancy rate held steady at 17 percent amid an increase in leasing activity.
"We have a market again. We are seeing a significant uptick," said John Tronson, a principal at Ramsey-Shilling Commercial Real Estate Services Inc. who specializes in the Hollywood submarket. "It's nowhere near where it was at the top, but it's come off that low point."
Statistics, as always, can be deceiving, but the drastic changes in the net absorption rate were telling.
The county office market absorbed nearly 170,000 square feet between Oct.1 and the end of December. Now, compare that with the third quarter when the market gave back nearly 650,000 square feet, according to Grubb Ellis & Co.
The soft third quarter, in which the vacancy rate rose four-tenths of a percentage point, seemed to have shocked office landlords into doing whatever they could to fill all that vacant space – namely, offering concessions and further dropping average Class A asking rents 2 cents to $2.99.
With landlords willing to deal, leasing momentum picked up, especially since an improved economic outlook drove businesses to make deals in anticipation of future growth.
"People have finally seen the impact of the economic slowdown on their business," Tronson said. "When things stabilize, they are in a good, mean and lean position to launch for growth. I think that's where everyone is now. It's a good time to go out and make commitments."
In one of the highest-profile deals of the quarter, discount retailer Target Corp. signed a lease for 104,000 square feet at the 7 + Fig shopping center at Ernst & Young Plaza in downtown Los Angeles. But bright spots were widespread.
The Wilshire Corridor absorbed nearly 111,000 square feet last quarter after giving back 120,000 square feet in the third. In addition, the San Fernando Valley continued to gain momentum, absorbing 139,609 square feet.
Burbank kept the Tri-Cities submarket afloat with deals such as two at Burbank Empire Center, where media company Modern VideoFilm and entertainment industry payroll firm Cast & Crew Entertainment leased 96,300 square feet and 51,000 square feet, respectively.
The building, developed by Walton Street Capital, came on line without a tenant and had been empty for 18 months.
Shifting back
Perhaps the clearest sign that the market has bottomed out came from the countywide industrial market, where vacancies dropped one-tenth of a point to 3.2 percent. More significantly, the market absorbed nearly 641,978 square feet after giving back 126,732 square feet during the third quarter.
The market was boosted because the county's industrial base – though it is home to national distribution centers – primarily serves the region, said Michael Frankel, managing partner at Brentwood developer and landlord Rexford Industrial.
"The thing that saved L.A. County is the fact that we have the largest regional population in the country and it is still growing," he said. "That same growing population continues to fuel demand for industrial space."
However, there were some weak spots, namely the Westside, despite some notable deals.
Moss Adams LLP, a large full-service accounting firm, signed a 10-year lease valued at $10.6 million for new L.A headquarters space at 10960 Wilshire Blvd. in Westwood.
Overall, though, the Westside peddled backward during the fourth quarter, putting nearly 147,000 square feet back on the market – much of that from a slipping Century City.
That area was once again hurt by its continuing inability to retain the headquarters of large Fortune 500 companies. This time it was Northrop Grumman Corp., which put 140,000 square feet of office space in the district up for sublease as it moves its headquarters to Falls Church, Va.
As result, the Century City submarket gave back 175,471 square feet as the vacancy rate jumped more than a point and a half to 15.5 percent, up from 13.8 percent the previous quarter.
Still, Jay Martinez, a Sherman Oaks-based principal for Lee & Associates, said that whatever the bad news, there was a sense in the fourth quarter that a corner had been turned.
"Now it's not like a freefall," he said. "There's not that uncertainty."
For reprint and licensing requests for this article, CLICK HERE.