Most Admired CEOs - Jim Thomas
Special Report: MOST ADMIRED CEOs
Monday, October 25, 2010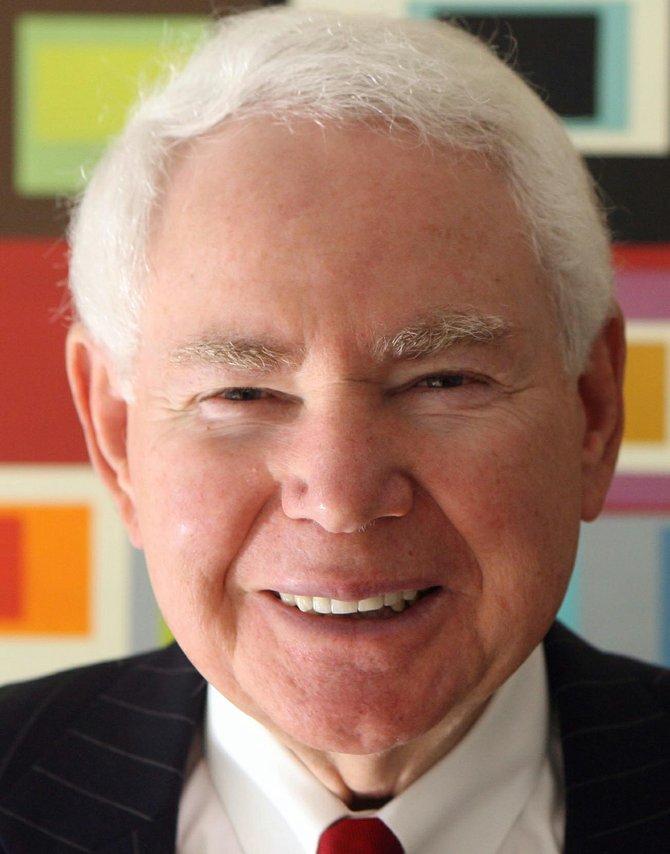 From banking to real estate to security, the Business Journal tips its hat to some of L.A.'s celebrated chief execs.
Small public company
JIM THOMAS
Chief Executive - Thomas Properties Group Inc.
Jim Thomas' namesake company owns about $430 million worth of office buildings in California, Pennsylvania, Virginia and Texas. Thomas Properties launched in 1996, after the breakup of Maguire Thomas Partners. Rick Gilchrist, the president of Irvine Co. who has known Thomas for 30 years, sees him as a man and a chief executive with a special gift – a sense of humor. "No matter how trying the situation, I guarantee you there will be laughs generated by or with Jim," said Gilchrist. "That creates a relaxing atmosphere in what could otherwise be a tense business."
Age and birthplace: 73; Pembroke, N.C.
Education: Baldwin-Wallace College, bachelor's in economics; Cleveland State Law School, law degree
What does it take to be a successful boss?
A successful boss provides clear leadership, concentrating on how to help your employees be the best that they can be. My philosophy is to create a strong team and delegate responsibility to them, then provide incentives for the team to work together.
What are your strengths?
I have been involved in the real estate business since 1974 and have gone through a number of business cycles. This gives me a great perspective that I combine with persistence.
What are your weaknesses?
I have many weaknesses but I do not care to publicly admit them.
They say we learn from our mistakes. What was a big mistake you made and what did you learn from it?
The most important thing I have learned is that you are going to make mistakes but you can't let that inhibit you from making your best judgment based upon the facts. Be decisive – understanding that it is inevitable that some of your actions will turn out to be mistakes.
What would you be doing if you weren't doing this?
If for some reason I couldn't be chairman and CEO of Thomas Properties Group, I would like to spend more time with my family and on the various charities that I am involved in.
Could you ever go back to being an employee, rather than the one who runs the show?
At this point in my career, it is hard to imagine. However, if there was some compelling reason for me to be an employee, I am sure I could do it.
For reprint and licensing requests for this article, CLICK HERE.