Most Admired CEOs - Bill Allen
Special Report: MOST ADMIRED CEOs
Monday, October 25, 2010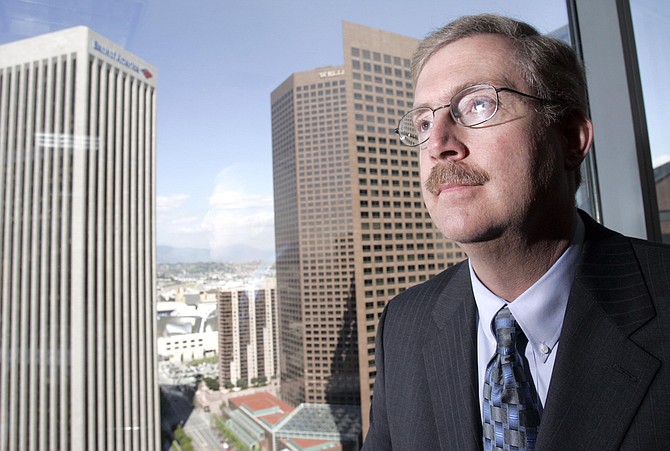 From banking to real estate to security, the Business Journal tips its hat to some of L.A.'s celebrated chief execs.
Business group
Bill Allen
Chief Executive - Los Angeles County Development Corp.
Since he took the lead role at the Los Angeles County Economic Development Corp. five years ago, former entertainment executive Bill Allen has raised the profile of the non-profit. He has also launched an effort of business and civic leaders to craft the region's first-ever countywide economic development plan. Allen is admired for his grasp of the essentials of economic development, doing his homework and for his ability to sell Los Angeles as a place to do business to executives from around the world. "He's a strong salesperson for Los Angeles County," said Gary Toebben, chief executive of the Los Angeles Area Chamber of Commerce. "He has definitely boosted the reputation and influence of the LAEDC.
Age and birthplace:
52, New York
Education:
School of Cinematic Arts at the University of Southern California, B.A. cum laude; Pepperdine University, M.B.A.
What does it take to be a successful boss?
Vision, passion, and integrity are important qualities for a leader to demonstrate. Also, choosing the right people for the right jobs – and giving them the respect, encouragement and support they need to succeed – enables them to consistently deliver results for your organization.
How do you balance the demands of work with family time?
Not as well as I'd like to. I spend at least 12 hours a day every weekday on my work at the LAEDC and for other organizations on whose boards I serve, but I have an incredibly supportive wife and children who are each busy and successful people in their own right. However, we reserve as many of our weekends as we can for family time and twice a year we take a week or two to travel the world together as a family and with dear friends of ours.
What's the best advice you ever got?
My father, television host Steve Allen, taught me the power of listening carefully to others when I was a very young man, and resisting the temptation to speak before really being prepared to add something of value. He said it was far better to keep one's mouth shut and be thought a fool than to open one's mouth and remove all doubt.
They say we learn from our mistakes. What was a big mistake you made and what did you learn from it?Failing to keep a confidence once shared with me years ago taught me how important one's word is and how important it is to be consistent in earning and keeping the trust of others.
Something your colleagues don't know about you:
As a child, I sang on an album of children's music, and no, I won't tell you the name of it!
What would you be doing if you weren't doing this? 
I love to bring talented people together to accomplish worthy goals. That is what I did as a network television executive at CBS in the 1980s, as President of MTM Television in the early 1990s, and as CEO of the Valley Economic Alliance in the late 1990s. So I'm sure I will always do something along those lines professionally. But also, I have a passion for photography, have traveled the world with my camera since a very young age, and would be perfectly happy doing that professionally or in retirement someday.
For reprint and licensing requests for this article, CLICK HERE.