Scanners Just a Blip for OSI Revenue
Device Maker is A-OK with investors.
Monday, November 29, 2010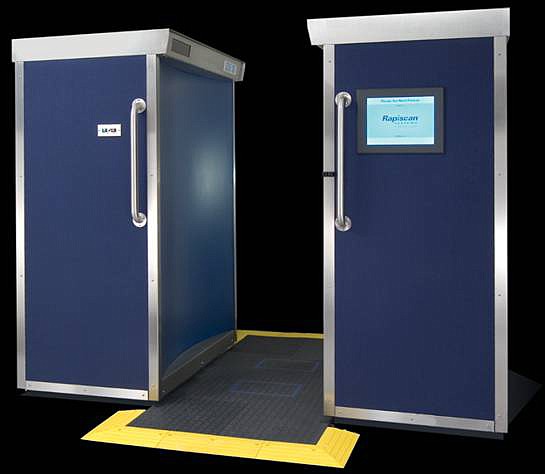 There may be no company in the country under more public scrutiny right now than OSI Systems Inc.
The Hawthorne manufacturer has been ridiculed on national TV, satirized by comics and pilloried in the press over its full-body X-ray scanners at dozens of U.S. airports.
Yet you wouldn't know it by checking the stock price, which, despite some blips in the last two weeks, has almost doubled in value over the past year. Nor would you detect any problems from the ratings of analysts urging clients to buy the stock or hold it.
The reason: The passenger airport screening operation represents only a fraction – about 5 percent – of the company's business. OSI also produces scanners for cargo as well as various military applications. And it has unrelated divisions, including one that makes medical equipment.
"These airport scanners are not a make-or-break product for OSI Systems," said Timothy J. Quillin, an analyst at Little Rock, Ark.-based Stephens Inc., who has given the company's shares a "buy" rating. "I think investors are aware of the issues with the scanners and that there may be no additional orders, but it's not enough of a financial impact to cause them to worry."
That's not to say that the furor over the scanners, which peer through clothing to reveal the outline of a passenger's body, is not a setback for the company.
The concerns over airline safety had turned OSI's Rapiscan division into one of the company's fastest growing business lines. It was part of the reason that its stock rose from a little more than $20 per share one year ago to an all-time high of $38.98 earlier this month. Shares closed at $35.62 on Nov. 24.
The federal government has installed 385 body scanners at 68 U.S. airports, including Los Angeles International, and expects to have 1,000 in place by the end of next year. More than 200 of those already installed were made by OSI, and analysts believe the company has racked up perhaps half of future orders. Its most popular Rapiscan Secure 1000 system sells for about $165,000.
Multiple businesses
The company has sold an additional 300 of its Secure 1000 systems to airports and military installations outside the United States. But the division produces scanners that have far broader capabilities, including detecting weapons, explosives and drugs in baggage, cargo, vehicles and other targets.
Recent orders include a $35 million contract from the Transportation Security Agency for X-ray baggage inspection systems for carry-on luggage; $12 million to help the Department of Homeland Security advance the country's nuclear materials detection capabilities; $31 million in contracts from various U.S. government agencies for cargo and vehicle inspection systems; and a $9 million order from the European Customs Agency for the same purpose.
For reprint and licensing requests for this article, CLICK HERE.
Prev Next