Scanners Just a Blip for OSI Revenue
Device Maker is A-OK with investors.
Monday, November 29, 2010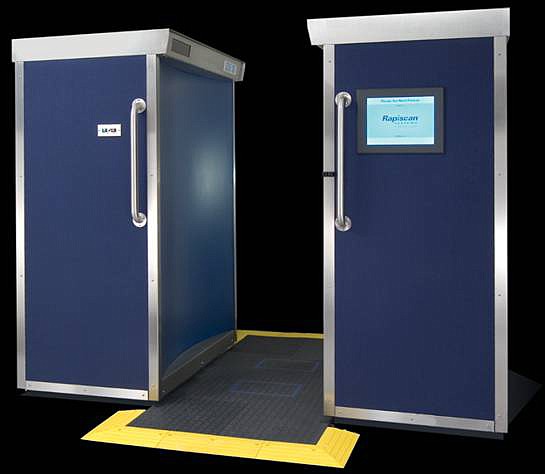 There may be no company in the country under more public scrutiny right now than OSI Systems Inc.
The Hawthorne manufacturer has been ridiculed on national TV, satirized by comics and pilloried in the press over its full-body X-ray scanners at dozens of U.S. airports.
Yet you wouldn't know it by checking the stock price, which, despite some blips in the last two weeks, has almost doubled in value over the past year. Nor would you detect any problems from the ratings of analysts urging clients to buy the stock or hold it.
The reason: The passenger airport screening operation represents only a fraction – about 5 percent – of the company's business. OSI also produces scanners for cargo as well as various military applications. And it has unrelated divisions, including one that makes medical equipment.
"These airport scanners are not a make-or-break product for OSI Systems," said Timothy J. Quillin, an analyst at Little Rock, Ark.-based Stephens Inc., who has given the company's shares a "buy" rating. "I think investors are aware of the issues with the scanners and that there may be no additional orders, but it's not enough of a financial impact to cause them to worry."
That's not to say that the furor over the scanners, which peer through clothing to reveal the outline of a passenger's body, is not a setback for the company.
The concerns over airline safety had turned OSI's Rapiscan division into one of the company's fastest growing business lines. It was part of the reason that its stock rose from a little more than $20 per share one year ago to an all-time high of $38.98 earlier this month. Shares closed at $35.62 on Nov. 24.
The federal government has installed 385 body scanners at 68 U.S. airports, including Los Angeles International, and expects to have 1,000 in place by the end of next year. More than 200 of those already installed were made by OSI, and analysts believe the company has racked up perhaps half of future orders. Its most popular Rapiscan Secure 1000 system sells for about $165,000.
Multiple businesses
The company has sold an additional 300 of its Secure 1000 systems to airports and military installations outside the United States. But the division produces scanners that have far broader capabilities, including detecting weapons, explosives and drugs in baggage, cargo, vehicles and other targets.
Recent orders include a $35 million contract from the Transportation Security Agency for X-ray baggage inspection systems for carry-on luggage; $12 million to help the Department of Homeland Security advance the country's nuclear materials detection capabilities; $31 million in contracts from various U.S. government agencies for cargo and vehicle inspection systems; and a $9 million order from the European Customs Agency for the same purpose.
The entire scanning division constituted about 42 percent of the company's business in the fiscal year ended June 30, generating $252 million in revenue. An additional 35 percent of its business comes from its Spacelabs Healthcare Inc. subsidiary, which produces patient monitoring, diagnostic cardiology and anesthesia systems. The devices use wireless networks to monitor patients in critical or surgical care units. Revenue hit $207 million last year.
The smallest division is involved in optoelectronics, producing light-sensitive electronic devices to aid in the manufacture of various medical imaging, telecommunications, aerospace and computer equipment. Revenue was $137 million in fiscal 2010. Companywide, net income more than doubled to $23.6 million on $595 million revenue, up 1 percent from a year earlier.
"They've done very well this year due to lots of things. They have a well-diversified security portfolio and recently increased operating efficiency and cut costs," said Josephine Millward, an analyst for Benchmark Co. LLC in Washington, D.C.
What's more, growth projections are robust, if uneven. As a result, out of five analysts who track the stock, four rate it a "buy" and Millward rates it a "hold."
OSI said that it had a record $308 million backlog in orders at year's end across all business lines. But Millward said most of that stems from the security business, which she projected will grow 18 percent this year despite the current furor. She predicted 5 percent growth in health care and a flat optoelectronic segment.
Dogged by controversy
Still, the company would like to resolve the controversy over its machines, which started earlier this year over medical concerns despite government assurances of the safety of OSI's "back-scatter" technology, which bounces ultralow-dose X-rays off human flesh instead of penetrating it.
Then this month, some defiant fliers refused to walk through the scanners arguing they violated their constitutional right to privacy. Instead they were given aggressive pat-downs administered by agents of the Transportation Security Administration, which created yet another furor.
OSI Chief Executive Deepak Chopra was not made available for an interview, but Peter Kant, executive vice president of global government affairs for Rapiscan, described the controversy as media driven.
"While there has been a huge amount of noise in the last couple of weeks, we don't see it as a huge controversy," he said, alluding to a recent CBS poll indicating more than 80 percent of the American public believes the machines should be deployed.
Still, Kant said the company plans to release a software update within the next few weeks that OSI is betting will significantly deflate privacy criticisms. The software produces much less explicit body images and only highlights what are potentially dangerous threats under clothing.
"What it will do is indicate with a red box on a generic figure where the threat is," he said.
Analyst Quillin said he was not concerned whether the controversy would subside or not, given the demands for cargo screening and the company's other productive businesses.
"The controversy has had relatively little financial impact. I really think the stock will go up," said Quillin, who has a $38 price target for the shares.
For reprint and licensing requests for this article, CLICK HERE.