Contact Lens Maker Focuses on Improving Image
HEALTH CARE & BIOTECH: Staar's new ad campaign will tout advantages versus Lasik.
Monday, November 29, 2010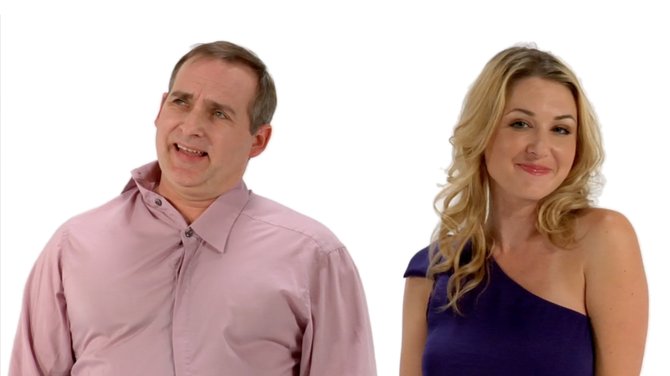 Staar Surgical Co. has launched its first direct-to-consumer marketing campaign for its innovative implantable contact lens. The theme for the Visian ICL will be familiar to fans of Apple's humorous "Mac vs. PC" campaign.
The Visian ICL is the first implantable lens for the correction of nearsightedness, farsightedness and astigmatism that is minimally invasive and reversible. It received U.S. Food and Drug Administration approval in 2005, but still has only 1 percent market penetration in the United States.
Chief Executive Barry Caldwell said the goal is to increase consumer awareness among patients who might otherwise opt for Lasik laser surgery.
"The general population knows something about Lasik, but when you mention ICL no one knows the term," Caldwell said.
The Monrovia ophthalmology company is spreading its campaign primarily through its VisianInfo.com website and networking sites such as YouTube, Facebook and Twitter.
In the video series, which like the Apple campaign is filmed against a minimalist white background, a character representing Visian ICL is played by Playboy Radio personality Andrea Lowell, who has had the lens implanted in both eyes. The Lasik character is played by actor Shon Little, whose credits include "Two and a Half Men." Other actors play users of glasses and contact lens whom a perky Lowell and bumbling Little attempt to woo with the benefits of their eye-correction methods.
Staar began considering this more viral approach to marketing after witnessing the success that its South Korean marketing partner had with a similar approach, increasing Visian's market penetration there to nearly 13 percent.
Staar markets the Visian ICL as being technologically superior to laser surgery, because the lens is foldable, making it removable and simpler to insert than other implantable lenses.
Strong Bones
Amgen Inc. this month got an early Christmas gift from the FDA. The Thousand Oaks biotech can now market its osteoporosis drug denosumab to treat patients whose cancer has spread to their bones – a wider use that will help ensure a billion-dollar blockbuster.
The company now markets the bone-loss drug under the brand name Prolia for osteoporosis in older women, a treatment the FDA approved in June. For cancer-related uses, the drug will be called Xgeva. Amgen expects to launch Xgeva by the end of the month.
The drug reduces the incidence of fractures and other side effects from solid tumors that have spread to the bone, a frequent occurrence for breast and prostate cancers. Researchers also hope to eventually show that the drug, if taken early enough, can prevent metastatic bone cancer altogether. In addition, Amgen will be submitting additional studies to establish its usefulness as a treatment for blood cancers.
Prev Next
For reprint and licensing requests for this article, CLICK HERE.