Women's Apparel Website All of a Sudden in Fashion
TECHNOLOGY: ThisNext CEO says he's not worried by Google's entry into market.
Monday, November 22, 2010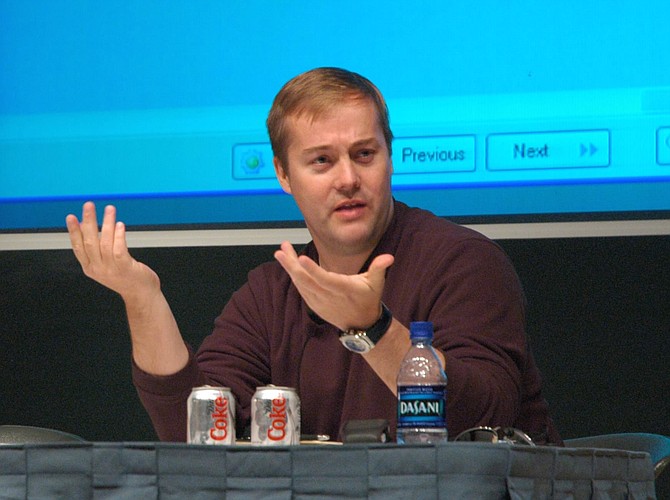 When Google launched online shopping platform Boutiques.com last week, one local fashion site with a comparable approach saw it as a sign that its market is poised for growth.
"For a company the size and scale of Google to invest heavily in a category, it must be growing," said Matt Edelman, chief executive of Santa Monica website ThisNext. "Google's launch of Boutiques.com is a huge statement for the growth of women's shopping online."
ThisNext is what Edelman calls a fashion discovery website. Visitors browse recommendations for popular clothing, accessories and home décor items. They can also read product reviews and view selections from "tastemakers" – well-known celebrity stylists and clothing designers. Clicking on an item takes a visitor to a website that sells it.
"We don't only provide products to view and click to buy, but we provide context," Edelman said. "We see that social influences from friends and pop culture drive what women buy."
When Edelman joined the website in April, it was less focused on editorial content such as reviews and written recommendations. To refocus ThisNext, he recently hired Mary Alice Haney, a former editor for fashion magazines Harper's Bazaar, Allure and Marie Claire, as editor in chief.
The website also got a makeover. The new homepage launched last week.
Traffic to the website, which makes its money from advertising and sponsorships, has grown by 250 percent since Edelman took control. ThisNext now claims 6.5 million members.
Although Boutiques.com, which also markets itself as a fashion discovery website, seems to compete with ThisNext, Edelman said that's not the case. His site relies on recommendations from users, which gives it a social element. Boutiques.com does not have the same focus on social networking.
"Social influences are going to be what changes the women's shopping experience online," he said. "I love that Boutiques.com is drawing attention to the space. And we have a nice competitive advantage."
Conference Competition
Once upon a time, Jason Calacanis, chief executive and founder of Santa Monica Internet company Mahalo.com, and Michael Arrington, founder of Silicon Valley blog TechCrunch, were partners and friends.
But they're not living happily ever after. The partnership has gone sour and Calacanis is now competing directly with TechCrunch and its annual conference by boosting his newsletter and launching an annual conference of his own.
The project, which Calacanis is calling Launch, will go live in December. He'll be adding to his current newsletter with in-depth, long-form articles about technology trends and issues. Calacanis will also host a two-day event, Launch Conference, which will give 50 startups the chance to present business plans and look for funding.
The conference is scheduled Feb. 23 and 24 in San Francisco. Unlike many other tech events, it will be affordable for startups – only $400, compared with several thousand for other similar events, Calacanis said in an e-mail announcing the project.
The motivation behind Calacanis' Launch venture is a recent dispute with Arrington, whose TechCrunch blog is known for breaking Silicon Valley news.
In 2007, Calacanis and Arrington formed a team to host a San Francisco conference called TechCrunch 50. Calacanis and Arrington parted ways after last year's conference. TechCrunch now holds its own conference, called TechCrunch Dispute.
But when AOL acquired the TechCrunch blog and the TechCrunch Dispute conference in September, Calacanis claimed partial ownership of the event and wanted some of the money. In his recent e-mail publicizing Launch, Calacanis also announced that he is suing Arrington and TechCrunch for a portion of the profits made from the AOL deal.
"AOL purchased the conference as part of the deal for TechCrunch, but I never got paid for my half," Calacanis said in the e-mail. "When I work on a business and create lots of value, it's just simple fairness that I would be recognized when it is sold."
In a post on the TechCrunch website, Arrington denied that he owes Calacanis from the sale of the event.
"We mutually agreed to dissolve TechCrunch 50, release each other of any claims and move on," he said.
Ad Money
DataPop, a Hollywood company that helps businesses create online ads, has raised $1.7 million in a funding round.
The Series A round was led by Rincon Ventures.
Data Pop, founded in 2008 by Yahoo and Overture Services alums Jason Lehmbeck and John Zimmerman, has been testing its technology, which is not yet available to the public, with clients such as La-Z-Boy.
DataPop is a member of Launchpad L.A., a startup mentorship program started by Mark Suster of venture capital firm GRP Partners.
Staff reporter Natalie Jarvey can be reached at njarvey@labusinessjournal.com or at (323) 549-5225, ext. 230.
For reprint and licensing requests for this article, CLICK HERE.