Michael Levine: Image Focused
PR kingpin Michael Levine's decades of working with celebrity clients has made him a go-to voice on Hollywood scandals.
Monday, November 22, 2010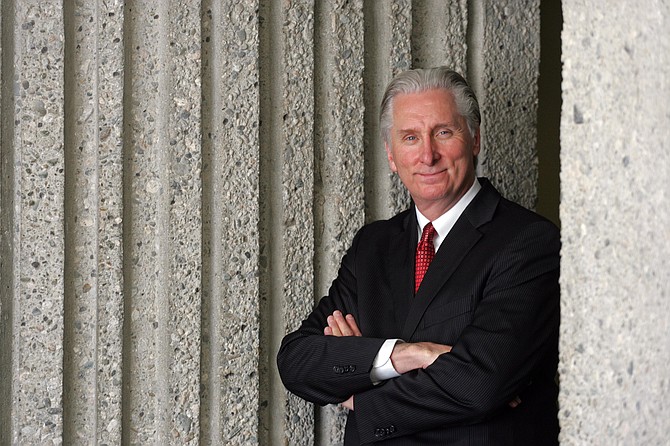 And you were successful?
Yes. I was exceedingly motivated by not having alternatives. I was a scared, skinny kid.
When did you come to California?
I moved here on Sept. 16, 1977. Then on June 1, 1983, I started the entertainment PR firm now called LCO, Levine Communications Office.
How did you survive between those dates?
Always the same thing – promoting entertainment events as a freelancer. I also got into political consulting as time went on.
What attracted you to PR?
As a youth, I was interested in politics and entertainment. I decided Washington is just Hollywood for ugly people, so I moved out here.
Who were the most influential people in your career?
I had a number of mentors, but none more powerful than Robert Evans, the producer, and Peter Bart, the editor of Variety.
How did you meet them?
Bob Evans was a client while he was at Paramount. Peter Bart was the editor of Variety and I was a publicist and we worked together a lot.
What did they teach you?
Peter Bart taught me the difference between playing your career like checkers versus chess. Most people play the game of life like checkers. It's a very simple game. A bright 10-year-old can play checkers competently. Chess, on the other hand, is a much more sophisticated game. Certain supersuccessful people play their life like chess. It is strategic, you think five moves out.
How has that affected your career?
In chess, you have to intentionally lose battles to win wars. That's not a concept most people respond to well. I didn't. I wanted to win every battle. But being a grownup requires the understanding that you can intentionally lose a few battles to win the war.
What is your concept of celebrity?
Historically, the way a person became famous was great achievement. Jonas Salk created the polio vaccine; then he was on the cover of Time magazine. Achievement preceded fame. But in today's world, there is no correlation between achievement and celebrity. For example, if you watch Kim Kardashian on television, it's painful.
What changed?
I contend that it happened in part because we were distracted. We were too busy texting in votes to "American Idol" to notice California was bankrupt. We were too distracted playing on Facebook to pay attention to events. I'm very concerned about distraction as a deleterious force in our society.
What do you propose to do about it?
For reprint and licensing requests for this article, CLICK HERE.