Michael Levine: Image Focused
PR kingpin Michael Levine's decades of working with celebrity clients has made him a go-to voice on Hollywood scandals.
Monday, November 22, 2010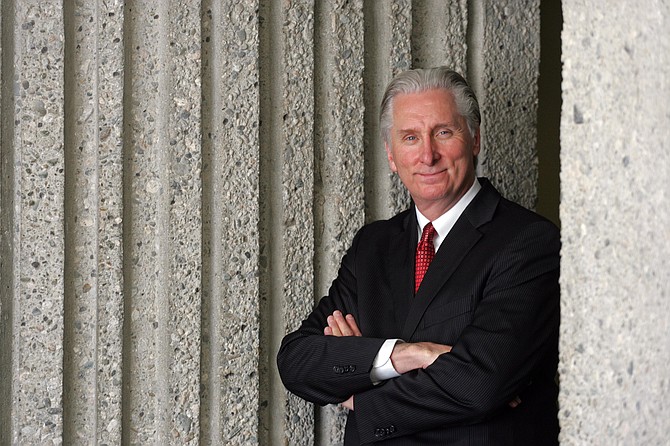 When the folks at NBC's "Today" show want to talk about celebrity culture, they call Michael Levine for his insight and opinion. The founder of Hollywood PR agency Levine Communications Office has represented hundreds of stars, including Charlton Heston, Barbra Streisand, Linda Evans, Michael Jackson, Bill O'Reilly and Jon Stewart. He is the author of 19 books on PR and business. Levine no longer works as a personal publicist for celebrities, but his company handles the rock group Kiss and boxing champ Manny Pacquiao. But to keep his profile high – and to keep the book sales up – he maintains a frequent presence on TV talk and news shows as a commentator on Hollywood publicity and scandals, with regular appearances on "Today," "Good Morning America," CNN, ABC News, Fox News, MSNBC and even PBS. Levine met with the Business Journal in the lobby of a Beverly Hills hotel near his office on Beverly Drive to discuss his feelings about the trashing of American culture, the need for self-education among the nonuniversity population and his admiration for the lyrics of Bob Dylan – "the Shakespeare of our time."
What was the craziest moment of your career?
I represented Michael Jackson during the first child molestation charge. That's about as crazy as it gets. Also, representing Joan Collins and Rodney Dangerfield. I've bailed people out of jail, gotten midnight calls, dealt with drug overdoses – all of it.
What is your work schedule?
I work 80 hours a week. That's up from 65 hours about three years ago. I'm out on average four nights a week. That's down from seven nights a week when I began my career.
Do you suffer burnout?
No, but remember, I have a very social job with an elastic interpretation of "work." Is dinner with a client working? Yes. Is socializing work? Yes.
Was school difficult for you?
I was slightly dyslexic. I had an alcoholic mother, a passive father. My childhood was not ideal for school. So my story is one of self-motivation and self-education.
How far did you go in school?
I went to college for six months and quit.
What was your first job in public relations?
I have never held a job. I have been self-employed since age 18. Who the hell's going to hire me?
What did you do at 18?
I began promoting entertainment events in the New York-New Jersey-Connecticut area. I rented movie theaters and presented midnight movies. Then I promoted rock concerts, children's shows.
Prev Next
For reprint and licensing requests for this article, CLICK HERE.