Online Coupon Businesses Click With Niche Focus
TECHNOLOGY: L.A. startups taking Groupon discount model one step beyond.
Monday, November 1, 2010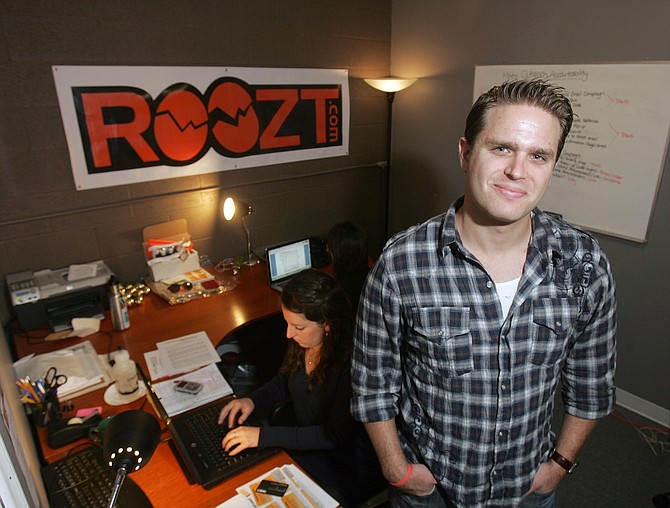 Roozt launched a website last month that gives discounts on eco-friendly products, and it already has 10,000 subscribers. BlackboardEats recently offered a discount at a local restaurant that resulted in sales of $384,000.
These are examples of L.A. startups that have jumped on the growing interest in online discount coupons. But they've taken it a step beyond Chicago-based Groupon, the leader of online coupons. Companies such as El Segundo's Roozt and Venice's BlackboardEats aim at niche communities.
Instead of offering deals on the most common services and products, such as spa visits or yoga classes, Roozt keeps a tight focus on products from "green" companies, BlackboardEats specializes in high-quality restaurants and Santa Monica-based FamilyFinds targets family-friendly activities.
That strategy of targeting a niche, the executives at these companies believe, will help them stand apart from the mass-market appeal of Groupon, which has attracted 15 million members in just two years.
Brent Freeman, co-founder and chief executive of Roozt, said he's using the Groupon-like deal-of-the-day model, but not to compete with Groupon.
"We didn't pick the deal-of-the-day model because we wanted to be the next Groupon," Freeman said. "We picked it because it works well for our concept."
The deal-of-the-day model works like this: Customers, through their own initiative or responding to invitations on social networking sites, sign up to receive a daily e-mail offering that day's discount, such as $25 worth of cupcakes at a local shop for $10.
The customer can opt in before the time limit expires or number of deals runs out. (While the deep discounts might seem like they would cut into a retailer's bottom line, they're usually only offered in limited quantities.)
In most cases, the customer has to prepay to get the product or service at a reduced price, and the customer gets a discount coupon for use at the retailer.
The daily deal websites usually make their money when a user cashes in on the deal. The websites get up to 50 percent of any sales its coupons bring in.
Before Roozt, which now has seven employees, launched out of its small shared office space, Freeman and his team contacted businesses with eco-friendly products and asked them to participate in daily deals. Freeman said he was able to get partners after explaining that the deals would draw new customers.
That's how he got New Orleans shoe company Feelgoodz to participate in a deal. Kyler Berner, owner of Feelgoodz, a company that makes flip-flops out of natural rubber imported from Thailand, has used Roozt and Groupon to promote his company through daily deals. During a recent deal with Roozt, he discounted from his usual retail price of $25 to $13. The 50 pairs he set aside for the deal sold out in a few hours.
Berner said he expects to see more return customers from the Roozt deal than with his Groupon promotion because the Roozt site markets to a tightly targeted audience.
When Maggie Nemser launched BlackboardEats last year, found participating restaurants after explaining that, unlike most deal-of-the-day websites, she does not take a portion of revenue from sales. Instead, restaurants pay about $2,000 for a sponsored e-mail blast.
Her 11-employee company that also covers eateries in New York and San Francisco, offers deals for its subscribers apart from the sponsored discount ads. L.A. restaurant Mozza2Go, the express version of Pizzeria Mozza, gave the website's customers 30 percent discounts. The promotion resulted in sales of $384,000.
Another example of tightly focused marketing is Matt Coffin's FamilyFinds. Coffin, a serial entrepreneur and prominent angel investor in L.A.'s tech startups, began by aggregating all the discounts he could find online. While doing that, he found that deals related to family activities, such as discounts at kid-friendly restaurants or summer painting classes for children, were especially popular. Coffin said he plans to expand the site to other cities later this year.
Companies such as FamilyFinds, Roozt and BlackboardEats that cater to a specialized audience can hold their own, said Heather Dougherty, a director of research in the New York office of Internet data research company Experion Hitwise.
"Other companies will need to be a lot more targeted to be able to compete," she said.
For reprint and licensing requests for this article, CLICK HERE.