The 50 Wealthiest Angelenos: William Barron Hilton - #15
SPECIAL REPORT: WEALTHIEST ANGELENOS
Monday, May 24, 2010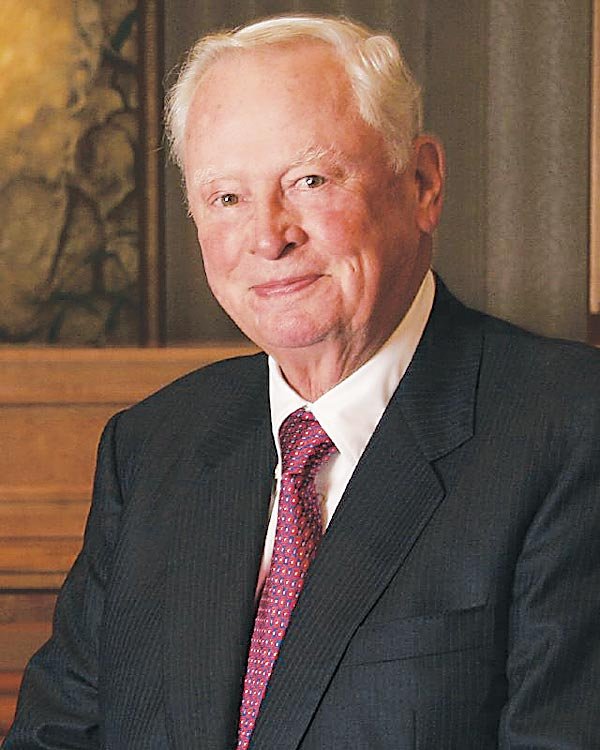 The money and the buzz on each of L.A.'s wealthiest.
THE MONEY: Family sold hotel empire in 2007, so Hilton didn't suffer in steep downfall of hospitality properties. Instead, presumed conservative holdings in bond and equity markets yielded double-digit gains.
BUZZ: Family, not fortune, kept Hilton's name in headlines this year. Daughter Ann sued by artist Alexander Presniakov for allegedly taking $10 million worth of art without paying. Granddaughter Paris, who smeared family name with sex tapes and DUI, repaired relationship, exuding in Tweet: "He is the best grandpa in the world!" Three years ago, announced he was worth $2.3 billion and pledged upon death 97 percent of estate will go to Conrad N. Hilton Foundation, where he serves as chairman. Foundation formed alliance with Global Philanthropy Forum to present Hilton Humanitarian Prize, known as Nobel Prize of non-profit sector. Father Conrad started chain with 40-room hotel in Cisco, Texas. Son joined company in 1954 and became chief executive in 1966. In 1960, he was member of "The Foolish Club," eight tycoons who started American Football League. Hilton's team: Los Angeles Chargers. The AFL, now part of National Football League, celebrates 50th anniversary this year.
• NET WORTH: $1.95 billion +13 %
• LAST YEAR: $1.73 billion
• AGE: 82
• RESIDENCE: Holmby Hills
• SOURCE OF WEALTH: Hotels
For reprint and licensing requests for this article, CLICK HERE.