The 50 Wealthiest Angelenos: Thomas Barrack Jr. - #30
SPECIAL REPORT: WEALTHIEST ANGELENOS
Monday, May 24, 2010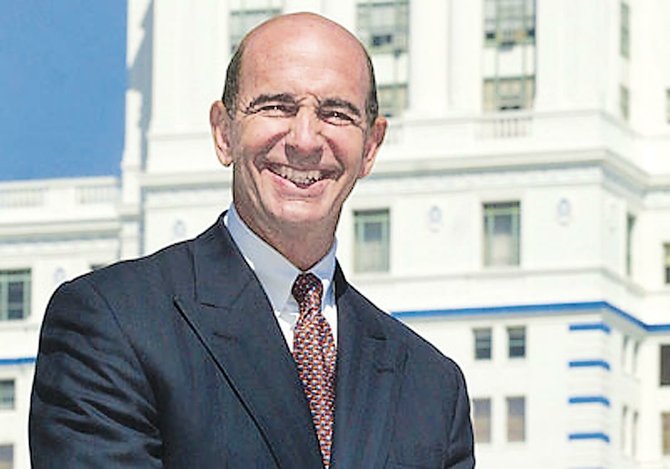 The money and the buzz on each of L.A.'s wealthiest.
THE MONEY: Real estate mogul had busy, though not particularly stellar, year. His Colony Capital private equity firm raised $255 million with September IPO, half of projected proceeds. Chairman-chief executive holds 69,000 shares of stock, which have slipped since IPO.
BUZZ: Barrack in headlines regularly. Colony acquired billion-dollar commercial mortgage portfolio from FDIC and $90 million portfolio of nonperforming loans from German bank, as well as stake in First Republic Bank. Firm struck deal with celebrity photographer Annie Leibovitz for rights to her photos. Colony acquired Michael Jackson's Neverland Ranch in 2007 and still weighing options for late singer's estate. Barrack founded Colony in 1991 to invest in distressed real estate during S&L crisis. Firm has raised more than $16 billion through 32 investment vehicles. Paris Saint-Germain soccer team and European real estate among holdings. Graduated from USC and University of San Diego law school. Father of four served in Department of Interior in Reagan administration; later became principal with Robert M. Bass Group investment firm.
• NET WORTH: $1.1 billion
• LAST YEAR: Not on list
• AGE: 63
• RESIDENCE: Los Angeles
• SOURCE OF WEALTH: Real estate, private equity
For reprint and licensing requests for this article, CLICK HERE.