The 50 Wealthiest Angelenos: Sumner Redstone - #8
SPECIAL REPORT: WEALTHIEST ANGELENOS
Monday, May 24, 2010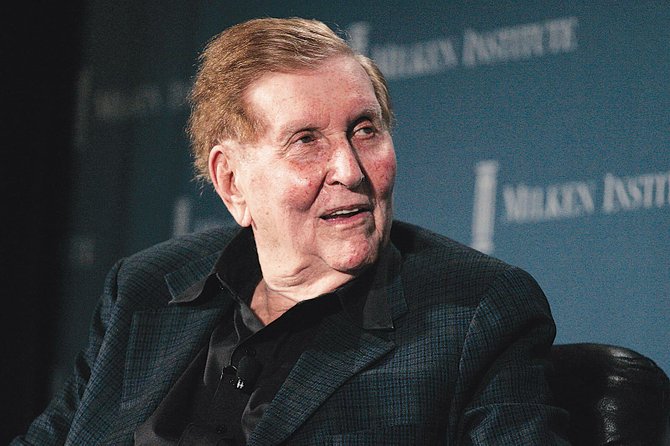 The money and the buzz on each of L.A.'s wealthiest.
THE MONEY: How do you make $1 billion in 12 months? Own millions of CBS shares – which doubled – and Viacom, another big winner. Turnaround in TV ad market explains rising fortunes of media titan after miserable 2008.
BUZZ: 2009 also saw Redstone improve relationships. Had dinner with Tom Cruise, first time two appeared in public since Redstone fired star for couch-jumping antics on "Oprah." Paparazzi caught twice-divorced octogenarian dining with old date mate Christine Peters, ex-wife of studio executive Jon Peters. On business front, as share prices rose, Redstone sold nonvoting shares in CBS and Viacom, raising $964 million to retire debt at family-owned cinema chain National Amusements. Despite sell-off, majority shareholder at Viacom and CBS. Rewarded himself by raising take-home salary 56 percent; should hit $37 million next year. Served as intelligence officer and code-breaker in World War II. Earned Harvard law degree and took over family movie company in 1967. In 1986, parlayed that asset into a controlling share of Viacom. In 2006, spun off CBS.
• NET WORTH: $2.95 billion +65%
• LAST YEAR: $1.8 billion
• AGE: 86
• RESIDENCE: Los Angeles
• SOURCE OF WEALTH: Broadcasting, movie theaters
For reprint and licensing requests for this article, CLICK HERE.