The 50 Wealthiest Angelenos: Haim Saban - #6
SPECIAL REPORT: WEALTHIEST ANGELENOS
Monday, May 24, 2010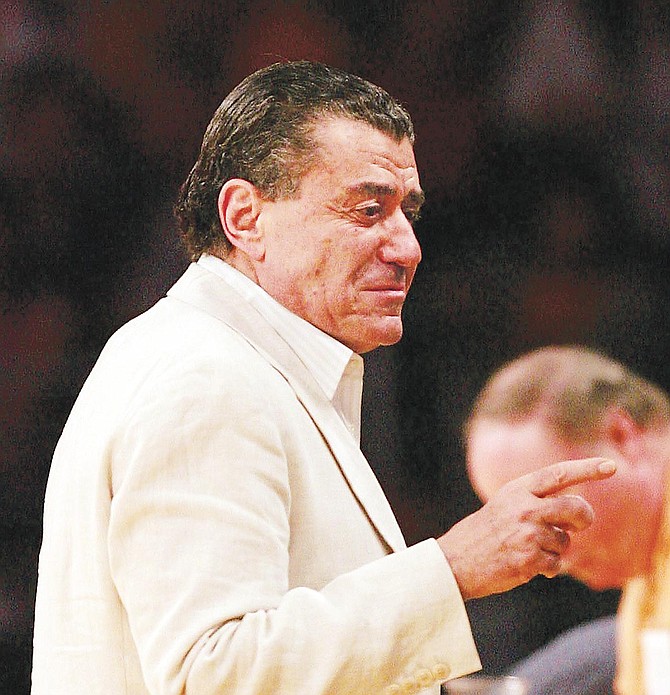 The money and the buzz on each of L.A.'s wealthiest.
THE MONEY: In October, media mogul's investment firm and partners sold stake in Israeli telecommunications provider Bezeq for 80 percent return. Holdings in Spanish-language broadcaster Univision rebounded after ad spending turned corner.
BUZZ: In news all year. Feds indicted his tax attorney, Matthew Krane, for putting $1.5 billion of Saban's money in illegal tax shelter. Media mogul avoided implication in crime, but paid $250 million in back taxes and penalties. Suing to prevent Krane from keeping $36 million fee. Univision scored legal victory when judge ruled TV network's contract with Televisa prevented Mexican production house from streaming top-rated shows into U.S. New Saban partnership with Lions Gate will operate pay TV service in Asia. Born in Egypt and raised in Israel, made fortune by buying U.S. rights to Japanese TV show "Mighty Morphin Power Rangers." Later bought and sold Fox Family Network and German TV network ProSiebenSat1. One of largest Democratic donors in party history, has hedged bets in governor's race. Gave maximum $26,000 to Republican Meg Whitman and Democratic rival Jerry Brown. In August, made unsuccessful attempt to buy half of pan-Arabian TV network Al-Jazeera for $5 billion. Bought "Power Rangers" from Disney and plans to move program to Nickelodeon.
• NET WORTH: $3.15 billion +12%
• LAST YEAR: $2.8 billion
• AGE: 65
• RESIDENCE: Los Angeles
• SOURCE OF WEALTH: Television production, broadcasting
For reprint and licensing requests for this article, CLICK HERE.