Lot of Roar, Little Bite in Lions Gate 'Poison Pill'
Balloting by shareholders does little to restrict Carl Icahn.
Monday, May 17, 2010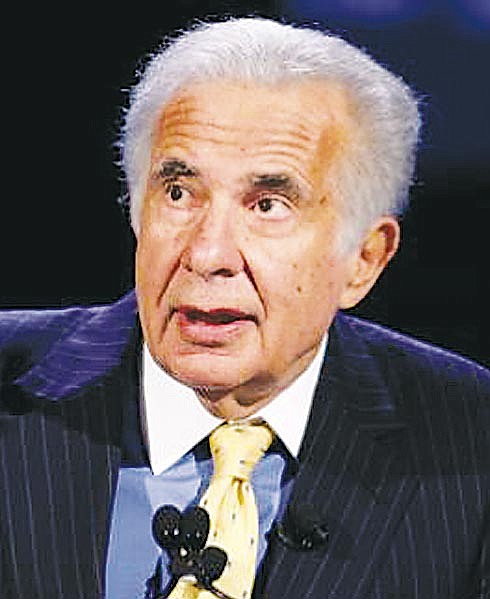 Last week's vote by shareholders of Lions Gate Entertainment Corp. approving a "poison pill" plan to avert a hostile takeover by billionaire investor Carl Icahn may have largely been symbolic.
The symbolism could be revealing, however, in that it shows a majority of investors are apparently opposed to Icahn's plan for increased control of Lions Gate.
The vote, in which nearly 56 percent of the company's shareholders endorsed a policy that would frustrate any investor from taking more than a 20 percent stake, came after months of efforts by the Icahn Group to increase its share to at least 30 percent.
But it also came after regulators in Canada, where the company is legally based, ruled that the poison pill could not be enforced.
Now it's up to Icahn to make the next move in his push for greater influence over the 293-employee studio, which has most of its operations in Santa Monica but keeps official headquarters in Vancouver, British Columbia.
"Does he extend the deadline again, take the shares he's been offered or raise his bid one more time?" asked Alan Gould, an analyst who follows the company for Soleil Securities in New York. "Does he go for more seats on the board?"
In the most recent of a long series of actions aimed at increasing his control, perhaps with the goal of gaining a seat on the board to exert more influence over the company that he contends is following poor growth strategy, Icahn recently extended until May 21 the deadline for his offer to buy outstanding shares at $7 per share. The original deadline was May 10, but only about 7.4 million shares of the film and TV studio had been tendered by then, representing less than 7 percent of outstanding shares.
Earlier, the Icahn Group – which owns 19 percent of the company – had raised its bid per outstanding share from $6 to $7.
The New York billionaire did not return a call requesting comment.
In a statement after the shareholders' vote, however, he seemed to be looking on the bright side, noting the 44 percent that voted against the proposal.
"We were gratified, to see that, like us, many shareholders who did vote opposed the poison pill," the statement said.
Icahn's statement also said the recent decision by the British Columbia Securities Commission invalidating the poison pill proposal made the vote irrelevant.
The vote, "although very expensive," was "a waste of money and a non-event," he said.
The commission announced April 27 that it would halt trading of any securities issued under the proposed plan, which calls for flooding the market with additional shares if an unwanted investor got more than 20 percent of the stock.
The British Columbia Court of Appeal later dismissed the company's argument to block that decision.
Lions Gate executives did not return a call for comment. They issued a statement, however, characterizing the shareholders' vote as a vindication of their position.
"Today's outcome demonstrates that shareholders are serious about protecting the value of their investment in the company from financially inadequate, opportunistic and coercive offers such as the one made by the Icahn Group," the statement said.
Dale Short, an L.A. attorney specializing in mergers, acquisitions and corporate finance, believes the statement could be bluster.
"The vote may not change anything," he said. "Courts and regulatory agencies tend to look with suspicion at these actions when taken only after someone has approached the company. Had management had this in place before, they might have been better served."
Lions Gate could possibly use the vote as an argument to reopen its appeal.
But Short said: "I doubt that this changes the impact of the ruling."
Hostile bid
Icahn's attempts to increase his profile at Lions Gate began in 2008 when he spent more than $86 million to double his stake. That was followed by more share purchases the next year, coupled with attempts to add or oust directors from the company's board.
The takeover bid turned hostile in 2009 when negotiations over more board seats broke down. At the same time, Icahn publicly criticized the studio – producer of the popular "Mad Men" cable TV show and "Saw" film franchise – as spending too much money, especially on its purchase of TV Guide, which he called "reckless."
Gould said the protracted battle has not been good for the company.
"Obviously it's been very expensive and distracting," he said. "It looks like a stalemate to me right now, and that's not a healthy thing. The one thing the fight has done is highlight the underlying value of Lions Gate; Icahn wouldn't be offering $7 a share unless he thought it was worth a whole lot more. The bad thing is that it's cost a lot and taken management's focus away from creating content that will create money for the shareholders."
For reprint and licensing requests for this article, CLICK HERE.