FirstFed's Fault Lines
SPECIAL REPORT: Banking & Finance Quarterly
Monday, March 29, 2010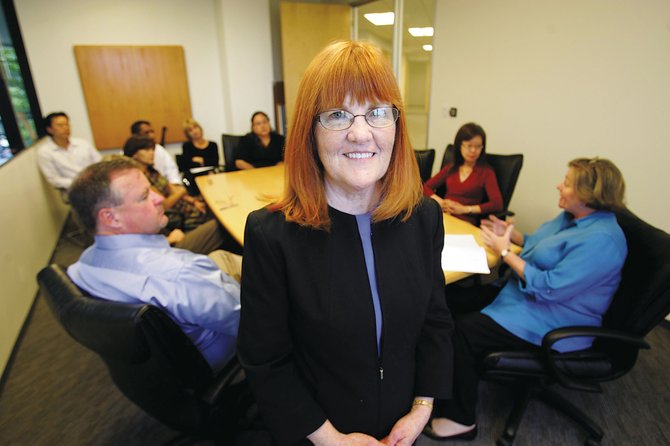 On one side of a long conference table in a room deep inside the headquarters of the Federal Deposit Insurance Corp. sat the management team of FirstFed Financial Corp. On the other side, about a dozen regulators.
It was a Wednesday afternoon in early December, and the FirstFed executives, jet-lagged from cross-country flights, had descended on Washington, D.C., to plead for the survival of one of California's oldest financial institutions.
The holding company for First Federal Bank of California, a savings and loan with branches across Los Angeles, was up against the wall. Saddled with toxic adjustable rate mortgages, the thrift had endured more than a half-billion dollars in losses since the collapse of the housing market.
FirstFed's failure seemed inevitable, but executives requested the emergency meeting with the FDIC and Office of Thrift Supervision to beg for a stay.
Babette Heimbuch, the thrift's brash chief executive, argued that by many measures, the situation was improving. Chief Operating Officer James Giraldin detailed expected losses under the worst-case scenario. Others attested to the likelihood of new investment.
The FirstFed contingent left that afternoon confident. They had nailed the presentation.
"My read of the meeting was it couldn't have gone better," said one person in attendance.
Two weeks and two days later, regulators closed FirstFed, the sixth largest depository institution in Los Angeles.
To most, FirstFed was by then a familiar story: Mortgage lender dives headlong into adjustable rate loans, losses pile up, regulators shutter the institution. IndyMac Bank, Downey Savings & Loan and BankUnited, to name a few, had already suffered a similar fate.
On closer examination, however, FirstFed's failure was hardly typical. Unlike many failed institutions, its bottom line and long-term outlook actually seemed to be improving.
Quarterly losses had narrowed all year. It still had significant capital and strong liquidity. Problem assets had been declining for months. Better still, the thrift was on the verge, insiders insisted, of a dramatic recapitalization.
"Our numbers were trending positively," maintains Nicholas Biase, a New York-based investor and former director of FirstFed.
The details of banks' interactions with regulators are almost never made public and the execution of bank closures is intentionally secretive; not surprisingly, many of those with knowledge of FirstFed's final days asked to remain anonymous.
But through dozens of interviews with former FirstFed executives and directors, government regulators and banking industry leaders, as well as examination of hundreds of pages of internal e-mails and other documents, the Business Journal has reconstructed the months, weeks, days and hours leading up to the thrift's closure.
Prev Next
For reprint and licensing requests for this article, CLICK HERE.