Putting Your Name In Lights
San Dimas company's video I.D. tags not just for work events.
Monday, June 7, 2010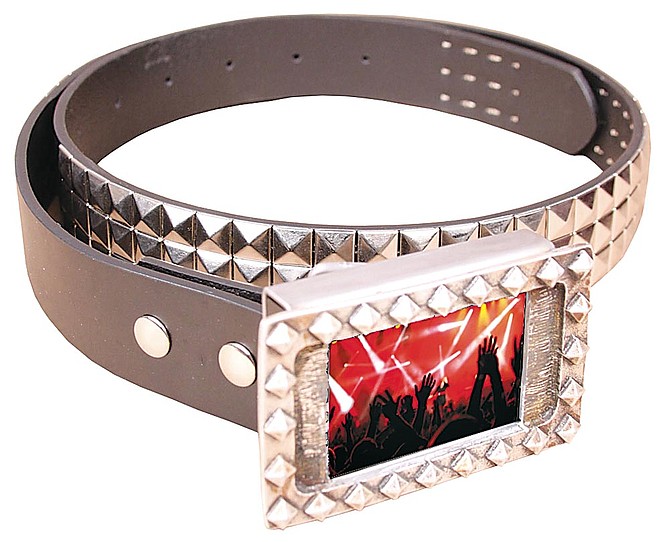 Soon after a San Dimas company introduced its video name tags, executives learned that people weren't just wearing them at trade shows: The animated I.D.'s were becoming off-the-clock accessories for some.
So Recom Group decided to turn its innovation into a fashion statement and designed hats, wristbands and belts that hold its name-tag miniscreens.
"We found out people were wearing it to parties," said Chief Executive Robert Norden. "So we said, 'Why don't we make this a sort of video fashion as well?' "
The screens display photos, slide-show style, and videos. The business card-size device, which retails for $198, can be pinned on a shirt like a name tag or suspended from a lanyard like a necklace.
Founded in 1997, Recom now has 20 employees, and specializes in technology for advertising and promotion. One of its claims to fame was a 2006 project: The company built a 16-foot-long laptop for AOL to promote the release of its online video channel. Its main products are touch-screen kiosks to preview music or DVDs at stores.
Recom launched its video name tag at the Consumer Electronics Show in Las Vegas in January. Since then, Estee Lauder, Verizon Wireless and Wolfgang Puck have placed orders.
The company has also sold the device to Realtors, who can use it to show photos of properties.
The fashion accessories range from $38 to $69. But Norden said he expects the business market will continue to dominate sales.
"We started this really as just a business-to-business device for sales people," he said.
For reprint and licensing requests for this article, CLICK HERE.