Studio IPO Plan Getting Rewrite
Screen may go black for Film Department.
Monday, July 26, 2010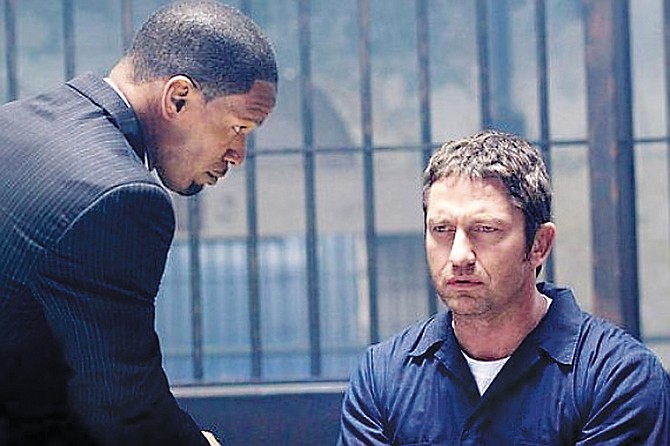 Lights, camera … um, action?
Since filing papers more than seven months ago for an initial public offering, Film Department Holdings Inc., a small West Hollywood movie studio known for the Jamie Foxx thriller "Law Abiding Citizen," has suffered a series of setbacks.
The company, which had planned its IPO for early this February, has delayed the offering indefinitely while cutting the expected proceeds by more than half. Two of the company's seven directors have tendered their resignations in recent weeks. And the studio's auditor has expressed doubt about whether the debt-laden company can even stay in business.
Not exactly what prospective investors want to hear.
"It raises a lot of red flags," said Mick Swartz, an associate finance professor at USC.
With film financing harder to come by since the recession, Film Department had originally planned to raise $85 million to finance a slate of movies. But a lack of investor interest has forced the company to cut its expected proceeds three times; the studio now hopes to bring in a mere $34.5 million.
Don't entirely blame the sluggish IPO market, though.
This month alone, two local companies – 3-D movie technology firm RealD and prepaid debit-card provider Green Dot Corp. – have completed successful IPOs raising more than $360 million combined.
Film Department has been approved for listing on the Nasdaq Global Market under the symbol "TFDI," but executives have yet to reschedule the offering.
Mark Gill, Film Department's chief executive, declined to comment for this story, citing a quiet period. Neither the company's underwriter, IPO Solutions, nor its lawyer returned calls requesting comment.
Scaling back
Film Department was started with great fanfare in 2007 by industry veterans Gill, a former Los Angeles Times reporter who founded Warner Independent Pictures, and Neil Sacker, previously an executive with Miramax and Yari Film Group.
The business model called for making four to six midprice pictures a year appealing to adults. The budgets of $10 million to $45 million would generally be less than major studio productions but would still feature the stars that many independent films lack.
To date, the company has released two films. "Law Abiding Citizen," which cost an estimated $45 million, has earned $119 million worldwide since opening in October, according to industry tracker Box Office Mojo. Its other film, Catherine Zeta-Jones romantic comedy "The Rebound," has earned back its entire $17 million budget overseas and has yet to be released in the United States.
Prev Next
For reprint and licensing requests for this article, CLICK HERE.