ESPN Takes a Leap With Summer X Games Deals
SPORTS BUSINESS: Channel boosts partner sponsors with flexible sales approach.
Monday, July 26, 2010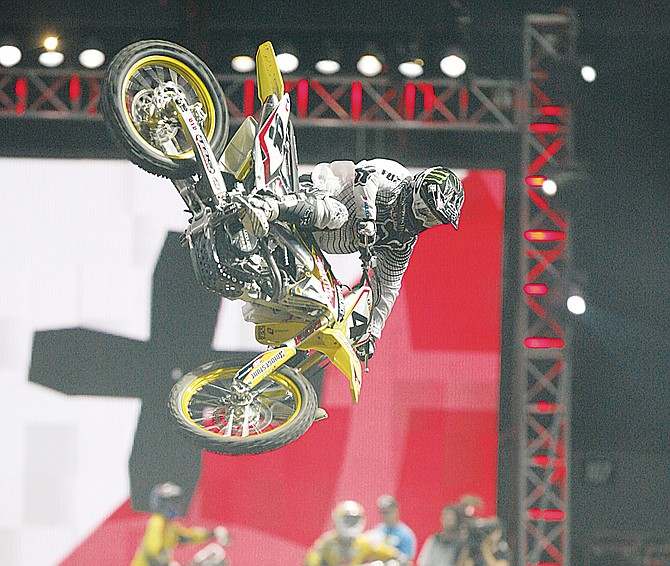 ESPN Summer X Games pulled off a new trick this year. By changing the way they sell sponsorships, organizers have brought the number of national sponsors to at least 15, up from 10 last year.
Because several companies didn't renew in 2009, Walt Disney Co. subsidiary ESPN took a new approach to its corporate partnerships for 2010. Instead of offering only two levels of sponsorships, companies that want to sponsor the Summer X Games have a wider variety of options to tailor the deals to suit themselves.
"The number of sponsors and revenue have grown because we've launched the new model at a time when people needed more options," said Michele Krumper, senior director of sports management for ESPN. "We've seen significant year-over-year growth."
The action sports event, now in its 16th year, will take over downtown Los Angeles for a four-day run on Thursday with events at Staples Center and Nokia Theatre, and the nearby L.A. Memorial Coliseum.
ESPN wouldn't disclose financials, but stated that sponsorship revenue represents a double-digit percentage increase compared with 2009.
ESPN changed the sponsorship model when it began selling new sponsorships in January. New sponsors include Ford Motor Co., Samsung and BF Goodrich, which signed one-year contracts.
The ESPN demographic trends toward males 18-34, a group that has strongly adapted to social media and mobile technology. That's an area where ESPN could do better, Krumper acknowledged.
X Games digital and mobile platforms have seen double the number of hits this year related to action sports such as skateboarding and motor sports through its dedicated YouTube channel and mobile phone applications. Krumper would like to see ESPN develop more content because that would also help sell sponsorships.
"The reality is that it is a four-day event. It's hard to justify the cost of a sponsorship to senior management," she said. Many companies would prefer to partner with an event that can have a year-round impact on fans.
X Game competitor Alliance Action of Sports' Dew Tour has created a series of events in different cities offering high prize money, but they haven't generated TV ratings on par with X Games. Meanwhile, ESPN is expanding the X Games concept by adding three international events in Brazil, Asia and Europe.
"We're creating more of a league. There are summer, winter and international events. We have the ratings and print, but need to push out content year-round," Krumper said.
Prev Next
For reprint and licensing requests for this article, CLICK HERE.