Online Gambling Business Rolls the Dice on New Digs
REAL ESTATE: Horse-racing bill spurs expansion of TVG at Westchester complex.
Monday, December 20, 2010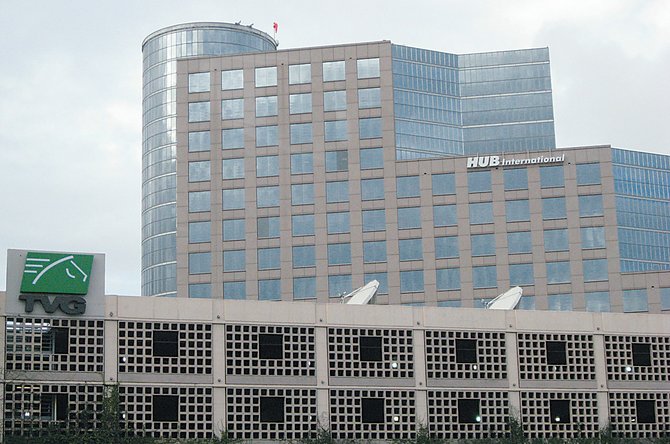 Gov. Arnold Schwarzenegger has signed a bill that will expand online gambling on horse races in California, and L.A.-based TVG Network is expanding its real estate accordingly.
The horse-race wagering website and TV channel, along with landlord Equity Office, terminated the existing lease and negotiated a deal for nine and a half years at the Howard Hughes Center in Westchester.
TVG will have the entire ground floor after a neighboring restaurant closed at the 6701 Center Drive office complex. The price was not disclosed, but industry sources estimated it at $10 million. (The square footage at 6701 Center is disputed. The tenant's brokers said it is 27,312 square feet; landlord representation said it's 24,680 square feet.)
The company is renovating its existing space and building an expansion, with all construction expected to be finished by the second quarter of next year, well before the online gambling law takes effect in 2012, said Steve Ross, company vice president.
"We will be growing our presence in L.A. and our presence in San Francisco," Ross said.
Westchester will house the company's betting and broadcasting operations while the engineering teams will work in the Bay Area, he said.
The law, signed in September by Schwarzenegger, will make California the first state in the nation to allow so-called exchange wagering, a type of betting pioneered a decade ago in the United Kingdom by Betfair, TVG's London-based owner.
Currently, under a parimutuel system, gamblers commonly bet on whether a horse will place first second or third in a race, with the odds determined by the total amount bet for a horse. Under exchange wagering, individual bettors are pitted head to head and choose their own odds, which might increase the payout, for example, on a winning bet for a favorite horse.
Equity Office was represented in-house by Conan Cotrell, who did not return requests for comment, and Rick Buckley and Beau Rawi of L.A. Realty Partners also represented the landlord. Andrew Lustgarten and Mark Sullivan of Studley Inc. represented the tenant.
Another Emperor
The 364,000-square-foot Empire Center in Burbank, opened in April of last year, sat vacant for 18 months until landing its first tenant in November. Now less than two months later, it has scored a second tenant, Modern VideoFilm Inc.
The postproduction and film conversion company will occupy 96,000 square feet, the entire ground and second floors, in an 11-year deal with an estimated value of $35 million.
The headquarters space at 2300 Empire Ave. is not only larger, the space also is wired for a big media company. The company's current space at 4411 W. Olive Ave. was built specifically for the company 30 years ago by the late Roy Disney's investment arm, Shamrock Holdings of California Inc.
"We simply needed to add more space and you can't add to this building," said VideoFilm Chief Executive Moshe Barkat.
The company is maintaining offices in Glendale and Studio City, and also leases 20,000 square feet at the Yahoo Center at 2500 Broadway in Santa Monica.
For Chicago-based landlord Walton Street Capital LLC, it's a big win. The seven-story building is now roughly 40 percent leased and the company is feeling some relief as the property finds a niche in the entertainment industry.
Last month, payroll services provider Cast & Crew Entertainment Services agreed to a 10-year lease for 51,000 square feet.
"We feel very confident in the Burbank submarket and the entertainment industry that really feeds that," said Jim Holmes, Walton Street vice president.
The building should be 80 percent occupied by the end of next year, said Patrick Church of CB Richard Ellis Group Inc., who represented the landlord.
Also representing the landlord was Anneke Greco of CB Richard Ellis. Sullivan at Studley represented the tenant.
Popular Office
Irvine-based Premier Business Centers rents and leases executive suites across the nation, and when it finds office space popular with clients, it likes to keep it.
So the company began negotiating its lease at 1875 Century Park East in Century City two years early. That way, it also could take advantage of soft rental rates in the L.A. neighborhood.
In the process, Premier negotiated some free rent and tenant improvement funds in an $8.5 million, seven-and-a-half-year deal for 38,166 square feet on two floors.
"You always want to keep a place if you're making money on it and you have it well leased and tenants in there," said Gary Weiss, a principal at L.A. Realty Partners who represented the tenant.
Premier will finish its current lease Oct. 31, 2012, and the newly negotiated lease will kick in the next day.
Kathy McKay represented landlord Watt Management in-house and acknowledged renegotiating leases this early is a bit atypical for her company.
"There was really no downside," she said. "They're a great tenant."
Staff reporter Max Zimbert can be reached at mzimbert@labusinessjournal.com or (323) 549-5225, ext. 263.
For reprint and licensing requests for this article, CLICK HERE.